Steve Kotey + TR One/Broken Audio Movement
Thursday 23rd October
Subject presents:
STEVE KOTEY [Bear Entertainment / Chicken Lips, UK]
TR One / Broken Audio Movement - Disco Set [Fine Art Recordings]
David O'Sullivan [Subject]
Mark Greene [Subject]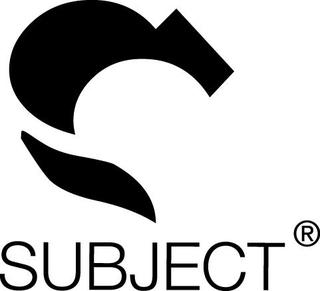 Bia Bar
28 / 30 Stephens Street, D2
7pm - 2am
Adm: FREE
Steve Kotey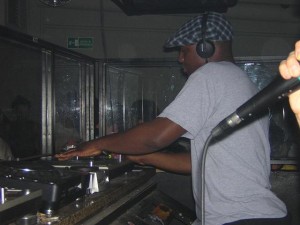 .
.
.
.
.
.
.
.
The 'fella' behind Bear Entertainment and sub labels Full Pupp, Bear Funk and Big Bear, Steve got his first taste for music at 16 working for Audio One studios in Soho London. A promotion from tea boy to tape operator gave him a chance to sit in on various pop productions and also confirmed his urge to get into the music biz.
In 2002, after years of top productions and remixes Steve joined forces with his Stafford amigos Chicken Lips for both DJ, live and studio duties. 2002 was also the year that he launched Bearfunk. Bear Entertainment is now one of the world's most talked about independent disco distribution companies. With a catalogue of music that ranges from Disco to Balearic and from Funk to Acid house. The Bear is known for it's love of weird music and stupid humour. Bears' A&R repertoire reads like a who's who of wonky disco boasting releases from the likes of Lindstrom, Chicken Lips, Prins Thomas, Idjut Boys, Todd Terje, Lexx, DJ Kent, ALTZ, Fabrizio Mammarella, Ray Mang and Theo Parrish.
For his contribution to DEAF expect both a creative and energetic Dj set where we will be treated to everything from disco classics, nu-disco and deep house to fresh, upfront label exclusives.
www.myspace.com/steviekotey
TR One / Broken Audio Movement
.
.
.
.
.
.
.
TR One is made up of Eddie Reynolds, Paul Reynolds and Dean Feeney. Influenced by many different artists including Jeff Mills, Active Service Unit, Derrick May, Juan Atkins, Robert Hood, Arne Weinberg, Derek Carr, Omar S, Theo Parrish, Kenny Dixon Jnr, Marcellus Pittman, Dj Jus Ed, Richard d James, Carl Craig, Kraftwerk, Underground Resistance, Orlando Voorn, Mike Grant, Boo Williams and many more they began to realise and appreciate the endless virtues and possibilities of analogue based music.
Their production method is similar to session recording of the past, involving each member performing with different instruments in performances, almost like electronic jazz and their appreciation for the values of this approach is evident in the music that they create.
Dean [having a background in percussion] controls the structure and overall direction of the tracks. Eddie creates many amazing loops, sounds and patterns. Paul adds endless funk and pushes machines to (and past) their perceived limits.
Eddie and Dean have also been djing and producing as Broken Audio Movement for many years and have played in many different places. For their appearance at DEAF they will be performing a BAM Disco Set, playing a fine tuned selection of records that influenced house and techno.
More at:
www.myspace.com/brokenaudiomovement
www.myspace.com/subjectevents
www.myspace.com/tronetrone
www.bearentertainment.info
www.myspace.com/bearfunk
www.subjectevents.com
www.deafireland.com
www.biabar.ie