Chymera + John Daly + Soul AD + Synth Eastwood band
Friday 24th October
Button Factory Curved street, Temple Bar, Dublin 2
11pm
€15 /€10 w/flyer www.tickets.ie
Nightflight presents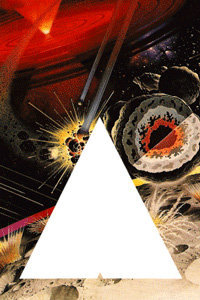 Chymera (IRL, Live)
John Daly (IRL, DJ set)
Soul Ad (IRL)
Synth Eastwood Live Band (IRL)
Nightflight is a new venture from the people behind Downtownsounds, Backlash!, Space Camp and The Winter Olympics. Taking place each Friday at the newly refurbished Button Factory in Dublin, the night aims to present a broad range of quality dancing music past and present. International guests have so far included Claude Von Stroke, Francois K and Joakim.
For DEAF 2008, Night Flight presents Cork-born Chymera, whose emotive techno-tinged releases on labels like NRK, Nice and Nasty and Ovum Recordings have brought him much recent acclaim. He'll be joined by John Daly, whose tracks have appeared on Compost, Drumpoet and Francois K's Wave Music imprint. Daly's remix of Toby Tobias' Feelings created quite a stir in 2008 and led to a recent slot at Berlin's legendary afterhours den Panorama Bar. Setting the scene for the evening are Dublin duo Soul AD. Since 2006 they have released a plethora of work by up and-coming Irish artists on their Mode Music label. Here music by Chymera and electro-funkers Digital Circus sits comfortably alongside releases from established artists like Freerange's Milton Jackson, Playhouse's Simon Baker and Soma Records legends Silicone Soul.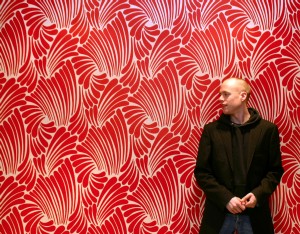 Chymera
.
.
.
.
.
.
Brendan Gregoriy aka Chymera spent his formative years immersed in the sounds of Alice In Chains, Nine Inch Nails and Tool, before moving from his native Cork to Dublin and beginning a love affair with Detroit. Since then his take on the melodies of the Motor City have straddled the fine line between house and techno, offering a lush sound described by Resident Advisor as "a European's take on Detroit techno: the beats are simple and the synths are indefatigable and infectious". Now based in Barcelona, Gregory's profile has risen significantly via releases on labels like Ovum, NRK, Delsin and the Dublin-based Nice and Nasty, with added plaudits coming from heavyweights like Francois K, who included Chymera's Wish on his mix for the Ministry Of Sound Masterpieces series.
www.myspace.com/chymeramusic 
www.myspace.com/thesoundofjohndaly 
CHYMERA DISCOGRAPHY:
Releases:
Everybody Dies… Even Horses (CD) - Iterate Recordings 2005
Icicle (12″) - Invisible Agent Records 2005
Descent (12″) - Supreme Entertainment 2006
Arabesque / Satura (12″) - Tishomingo Music 2007
Eldar Lane, My Love (Octogen Remix); Even Numbers Remxies. (12″) - Nice & Nasty Records 2007
Hundulu (12″) - Delsin 2007
Hundulu (12″, W/Lbl, Promo) - Delsin 2007
Midnight At The Aquarium (12″) - Mezzotinto 2007
Shadowdancer (12″) - Ork Recordings 2007
Shadowdancer (File, MP3) - Ork Recordings 2007
The Silent Running EP (12″, EP) - Morse 2007
Umbrella (12″) - Ovum Recordings 2007
Wish / Eucalyptic (12″) - NRK Sound Division 2007
2 Below / Saphiron (12″) - NRK Sound Division 2008
Ellipsis (12″, EP) - Figure 2008
Valerian (12″) - Triangle.Records 2008
Wish (Remixes) (12″) - NRK Sound Division 2008
Remixes:
High Rise (CD, Maxi) Invisible Agent Records, Seedy Recordings, seedyR 2005
Paloozah (12″) - Titanium Records 2006
Envelop Remixes (File, MP3) - SeedyR 2007
Instone (CDr, Maxi, Promo) - Process Recordings 2007
Instone (File, MP3, Maxi) - Process Recordings 2007
Schranz And Loops 6 (CD, Comp + CD, Comp, Mixed) - Alphabet City 2007
Black Gold (12″) - Be As One Imprint 2008
Lemon Days / Times We Live In (12″) - Night Vision 2008
One Night In Barcelona (File, MP3) - Elevation Recordings 2008
Co-production:
We Are Electronix (CD, Album) - Invisible Agent Records, SeedyR 2006
JOHN DALY DISCOGRAPHY:
Releases:
Birds (12″) - Feel Music 2006
Solaris (12″, S/Sided) - Feel Music 2006
Freak Out Or Get Out EP (12″, EP) - Wave Music 2007
Mesa (12″) - Feel Music 2007
Monsoon EP (12″, EP) - Wave Music 2007
Move / Oceans (12″) - Feel Music 2007
Sky Dive EP (12″, EP) - Plak Records 2007
Atlantis EP (12″, EP) - Wave Music 2008
Full Circle (2xLP) - Plak Records 2008
Solitaire / Back It Up (12″) - International Records Recordings 2008
Remixes:
The Feeling (12″) - The Feeling REKIDS 2008
Comments