Laurent Garnier + Model 500 + Moritz Von Oswald Trio + Fuck Buttons
Here's a rough schedule for the DEAF closing party on Sunday night - It may change slightly on the night. Best advice is to get there as early as possible !!
Stage 1 - Village Stage:
7.30pm - 8.30pm: BAIYON
8.30pm - 9.10pm: AMERICHORD [live]
9.20pm - 10pm: ANNIE HALL [live]
10.00pm - 11.15pm: MODEL 500 [live]
11.30am - 2.30am: LAURENT GARNIER
Stage 2 - Whelans Stage:
8.20pm - 9.20pm: LEGION OF TWO [live]

9.30pm - 10.20pm: CHEQUERBOARD [live]
10.30pm - 11.20pm; ROLLERS/SPARKERS [live]
11.30pm - 12.30am: MORITZ VON OSWALD TRIO [live]
1.40am- 2.30am: FUCK BUTTONS [live]
Stage 3 - Whelans Upstairs Stage:
8.00pm - 8.45pm: SUB ONE
8.45pm- 10.30pm: DON ROSCO, T WOC, RICHIE !KABOOGIE
10.30pm - 11.15pm: MAJOR GRAVE
11.15pm - 12.00am: DON ROSCO, T WOC, RICHIE !KABOOGIE
12.00am - 1.00am: POINT B
1.00am - 2.30am: CHEFAL
DEAF Closing Party
Model 500 feat. Juan Atkins/Model500 & Mike Banks Live (USA)
Laurent Garnier (Fr)
Moritz Von Oswald Trio Feat. Moritz Von Oswald (Ger) & Vladislav Delay (Fin) & Max Loderbauer (Ger)
Fuck Buttons (UK)
Americhord (Irl)
Annie Hall (D1 Spain)
Chequerboard (Irl)
Rollers/Sparkers (Irl)
Legion Of Two (Irl)
Point B (UK)
Chef (UK)
Wobble DJs
D1 Recordings DJs
+ More
Visuals By Mercuryboy & Metaldragon
3 STAGES EVENT - Access All Areas
Village, Whelans and Whelans Upstairs, Wexford Street, Dublin 2
7.30pm sharp to 3.00am
€35 + booking fee
Pre Sales:
Online: www.tickets.ie
Shops: City Discs - The Granary, Temple Bar, D2. Spindizzy - Georges Street Arcade, D2.  Road Records, Fade Street, D2.  Village & Whelans box office:  WAV Tickets 1890 200 078
Disclaimer:
This is a multi stage festival event so there may be restricted access to some of the stages if they are at capacity.

JUAN ATKINS / MODEL 500 - LIVE

The hugely influential Juan Atkins played a pivotal role in putting Detroit on the world map of modern electronic music, and is frequently credited as one of the pioneers of techno. Seeking to combine the seemingly disparate influences of Parliament- style funk with the emergent robotic sounds of Kraftwerk and other European synth-based music, the heavily conceptual Cybotron project (with Rick Davis) marked Atkins' first attempt to forge a new path in this direction. From there he went on to release what is today regarded as a blueprint for melodic techno from the mid 1980s on – most memorably as Model 500 and on his own label Metroplex. A major influence on other esteemed names such as Derrick May and Kevin Saunderson, Atkins has also exerted a powerful and lasting influence on a subsequent generation of artists such as Carl Craig, Stacey Pullen, Kenny Larkin and Richie Hawtin (Plastikman).
.
LAURENT GARNIER

Growing up in the musical melting pot of Paris in the 1970s, Laurent Garnier cut his DJ teeth in the Acid House era of the late '80s in Manchester and went on to become one of the most sought-after DJs across Europe throughout the 1990s. His stylistic range and engaging persona saw him credited alongside the likes of Richie Hawtin as a major figure in exposing the sounds of house and techno to a wider audience.
.www.myspace.com/garnierlaurent
.
MORITZ VON OSWALD TRIO

Moritz Von Oswald Trio is Moritz von Oswald (synthesizers and samplers) with Max Louderbauer (analog synthesizers) and Vladislav Delay (drums and percussion).
It's a new live form for Moritz, also known as Mauritzio, one of the most influential producers of techno music in the 1990s. In the 1980s he was percussionist for Palais Shaumberg, but would segue into electronic music by the late 80's and early 90's. First as 3MB, and solo work as TV Victor, he co-founded of Basic Channel Records (with Mark Ernestus), whose various releases came to epitomize minimal techno. Living in Berlin, he was also part of a music scene that pivoted around the Tresor club and Basic Channel record label, as well as Hardwax, a record store. Von Oswald's epic M series of records are characterized by a 4×4 beat with dub-inflected syncopated synth pads, slowly modulated over time. Like the records, each 12" had tracks that took up the entire side of each record. His work was highly influential on that of Richie Hawtin, Thomas Brinkmann, Robert Henke (aka Monolake), Wolfgang Voigt, and later through artists whose records were released on the equally influential Chain Reaction Records. His current work as Rhythm & Sound fuses his interests in dub reggae and techno even further, where Jamaican vocalists sing or speak over stripped down techno beats and bass.
DEAF would like to thank the Goethe Institute and the Finnish embassy for their assistance with the addition of these artists to this event.
.
Model 500 feat Juan Atkins, Mike Banks, Cornelius, Dj Skurge - live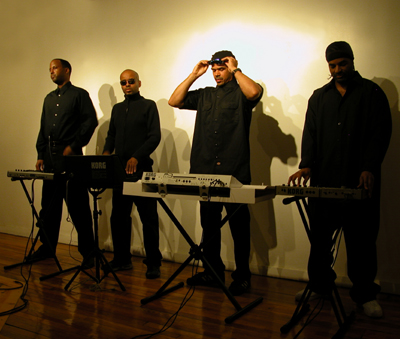 .
.
.
.
.
.
.
.
.
Laurent Garnier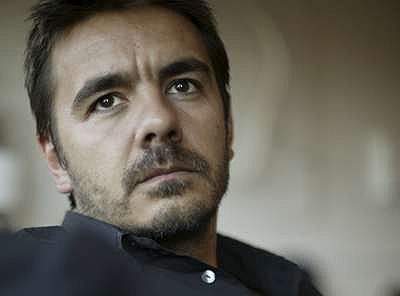 .
.
FUCK BUTTONS
Born as an outlet for their nihilistic-noise tendencies, Fuck Buttons was conceived by Andrew Hung and Benjamin John Power in 2004. Eschewing traditional rhythmic and melodic concerns, the group offer what they describe as "Technicolor drone-scapes", a wall of sound shot through with disturbing vocals.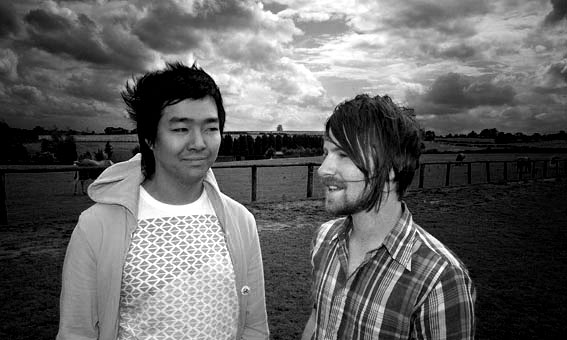 .
.
AMERICHORD
After a long hiatus, Dubliner Americhord is back with her new live set. A versatile and mature producer capable of effortless movement between the sounds of house and techno, Americhord has notched up an impressive history of live performances alongside the likes of Andrew Weatherall and DJ Hell, along with releases on D1 Recordings, D1aspora and Law & Auder.
www.myspace.com/americhord
.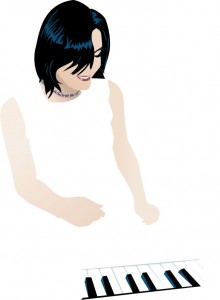 .
.
.
..

. .
.
.
.
.
ROLLERS / SPARKERS
Experimental Dublin-based trio Rollers / Sparkers created something of a stir with their first LP, Second Level Crossing, in 2004. Following a series of impressive live performances (most notably at the Mór festival in Charleville Castle in Tullamore), they delved deep underground and disappeared from view. Returning in 2008, radically re-shaped, they presented 'Hames' on Lazybird Recordings: a bold experiment in vocal sampling and compulsive percussion, re-edited into pieces that range from the apocalyptic to the playful. Veteran improvisers, their live performances retain the ability to constantly surprise everyone present – including them.
.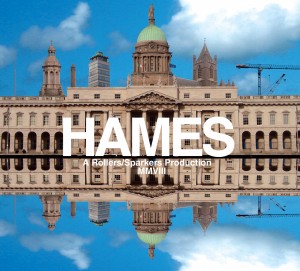 .
.
.
.
.
.
..
LEGION OF TWO
A new project from Alan O'Boyle and David Lacey pits electronics against live drums and percussion creating a dark, dense and noisy dirge that draws heavily from industrial, dub and metal.
Alan O'Boyle is probably best known as one half of seminal Irish electronic outfit Decal, who released a catalogue of critically-acclaimed EPs and albums on labels like Satamile, Planet-Mu and Rotters Golf Club. O'Boyle has also been involved in recording, production and remix duties with the likes of Redneck Manifesto, Two Lone Swordsmen, Jape, Super Extra Bonus Party and many more.
David Lacey is a Dublin-based drummer and percussionist. Active behind a drum kit in some capacity since the late eighties, he has dedicated himself to improvised work in recent years, collaborating with a slew of local and international musicians. Lacey is also one of the driving forces behind the i-and-e Festival in Dublin.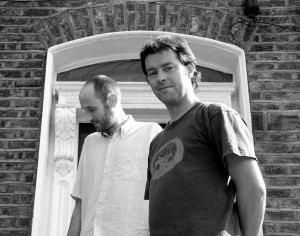 .
.
.
.www.myspace.com/thelegionoftwo
.
.
.
DJ CHEF
One of the pioneering DJs of dubstep, 22-year-old Chefal aka Chef, hails from the home of Dubstep, Croydon in South London, and has been mixing for 12 years. A resident at the two main nights that pioneered the dubstep sound in London (DMZ and FWD), Chefal plays right across the board covering the full Dubstep spectrum and his skills have seen him DJ across Europe and further afield. He also takes time to host a weekly Radio Show on London's RinseFM, while also training to become a Mastering Engineer and managing Ringo Records.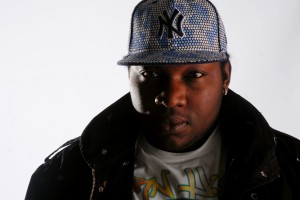 .
.
.
.
.
.
..

. .
CHEQUERBOARD
Chequerboard is Dublin musician and visual artist John Lambert, who blends classically tinged acoustic guitar with glitchy electronica. Live, his performance is pared down to guitar, effects units and looping pedals allowing the audience to follow the weaving together of each layer of notes, chords, harmonics and percussive noises made from the body of the instrument.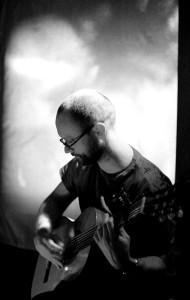 . .
.
.
.www.chequerboard.net/
.
.
.
..

.
.
POINT B
Point B is the creation of Merseyside-born Richard Bultitude. Years in the making, the Point B sound oscillates between warm electronic and tougher bass-driven tracks and his more recent absorption of the rhythms of Brixton and South London his seen his sound evolve into a dubstep / garage / electro hybrid. Plaudits for his debut album (released on SCSI in 2006) have seen Point B secure support dates for the likes of Andrew Weatherall and Tipper, and perform across Europe, from Brussels to Barcelona.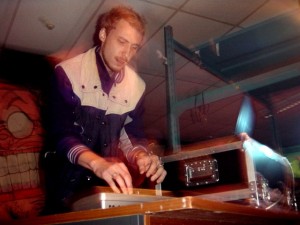 .
.
.
.
..

.
.
ANNIE HALL (D1 Recordings, Spain)
Regarded as one of the most promising upcoming talents in the Spanish electronic music scene, Annie Hall's style oscillates between IDM, electro, acid, and Detroit techno. With releases on the Spanish label Minuendo, the Detroit-based electro label Micron-audio, and a forthcoming EP for Dublin-based D1 Recordings, Hall is keeping busy. She is currently immersed in a new project entitled Daughter Produkt, with Douglas McCarthy of Nitzer Ebb and Gerald Donald of Drexciya.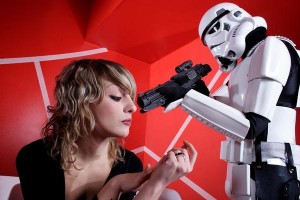 www.myspace.com/analogica
Comments