Mad EP + Ebola + Ed Devane
Thursday 23rd October : Andrews Lane Theatre : 11pm
Foggy Notions & !Kaboogie present
MAD EP (Can)
EBOLA (UK)
ED DEVANE (Irl)
ANSEO BAR - UPSTAIRS
WEXFORD ST, DUBLIN 2
3-6PM
FREE
MAD EP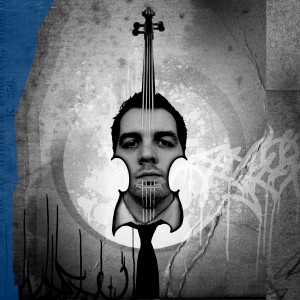 .
.
.
.
.
.
.
.
Foggy Notions and !kaboogie are teaming up to present the Dublin debut of MAD EP for this year's DEAF. Canadian Matthew Pears has worked variously as a cellist, radio producer, found sound artist and designer. A founding member of the Manhattan Gimp Project, one half of the hip-hop duo Mad/EQ and resident sound designer for the Psychasthenia Society, his idiosyncratic sound draws inspiration equally from hiphop, jungle, classical and glitch. With his recent releases on Ad Noiseam turning heads, he also has an EP forthcoming on Belfast's Acroplane net label.
www.myspace.com/madep
EBOLA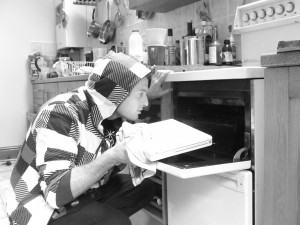 .
.
.
.
.
.
.
Continuing to sidestep genres, Ebola's highly regarded live sets have demonstrated his unconventional take on breakcore, gabber, noise, and most recently dubstep, with his Mutant Dubstep Volume 1. His recent hour-long mix Formaldehyde Blunts Volume 1 is free to download and is a great perfect introduction to his starting unique style.
www.myspace.com/ebolawrongmusic
ED DEVANE - myspace.com/eddevanemusic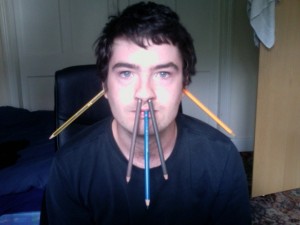 .
.
.
.
.
.
.
Following the acclaim for his 2006 release The Squirm EPon UK label Touchin' Bass, !kaboogie favourite Ed Devane has been busy, with future releases planned for !kaboogie and Mantrap Recordings, as well as gigs with his four piece improv group The John Mary Trilogy in which Ed plays a selfmade electronic steel guitar.
Sunday 26th October
Also….on Sunday 26th Oct at 3pm, !Kaboogie present…
!Kaboogie are organising a one day electronic music workshop with the aim of giving adults who have no previous experience, a basic introduction to the world of electronic music composition and performance. It promises to offer analysis and demonstration and a grounding in beat-making, linear editing and various performance techniques.
RELEASES
2003 Deselect Mindbox / Mavoo's 3rd Day Of 2nd Grade (CD), Tribal Treble
2004 Eating Movies (CD, Album), Ad Noiseam
When I'm 6 (12", Single), Ad Noiseam
2005 Split 7" (7"), Budget Cuts Music
2006 Not Afraid Of Spiders (CD, Album, Dig), Hymen Records
The Madlands Trilogy (3xCD, Album), Ad Noiseam
2007 Sensual Ergotism Volume 1: Basal Ganglian Ballet (File, MP3), Insides Music
UltraFood (12"), Ad Noiseam
2008 Bass.hed (CD, Album), Ad Noiseam
REMIXES
2004 Bollywood Breaks (12"), Ad Noiseam
2005 Exonian (12"), Ad Noiseam
2006 Origin (CD, Album, Dig), Ad Noiseam
The Most Lethal Dance (CD), Reduced Phat
Wetsound Orchestra (2xCD, Album, Dig), Poeta Negra
2007 Bleeding Hearts Vol. 1 (12"), Ad Noiseam
ED DEVANE - SELECTED DISCOGRAPHY
2006 The Squirm EP (12"), Touchin' Bass
REMIXES
2007 Brainset EP (12", EP), Kontakte Music Label
2008 Forced Vortex EP (12", EP), Mantrap Recordings
2008 Freaky Bitches Remixes (First Installment) (12"), Touchin' Bass
TRACKS APPEAR ON
2005 Lowslung EP (12"), Guilty Feet Got No Rhythm, Takeover Records
2008 Kaboogie Sampler Vol.1 (CD, Smplr), Dubcore Maximus, Kaboogie Records