DK7 + Arveene + Johnny Moy
Saturday 25 October
Andrews Lane Theatre
Andrews Lane, Dublin 2
11pm
€10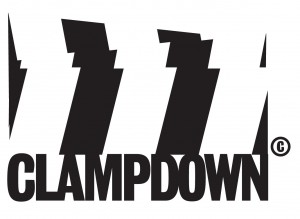 Clampdown present:
DK7 IRL
Arveene IRL
Johnny Moy IRL
DK7
In 1994 Mark O'Sullivan relocated from Cork city to Stockholm where he began collaborating with various Swedish musicians. By 1999 Mark had set up the King Syndrome Sounds label as a platform for his dub orientated Mighty Quark project, and the international attention garnered by this project led to a string of collaborations from Paris to Tokyo. It was during this period that Mark hooked-up with Jesper Dahlbäck. A key figure in defining the early sound of the Swedish electronic dance music scene, Dahlbäck began his musical career in 1993 – as a founding member of Globe Studios – and went on to deliver releases on a string of labels including Svek and Turbo, and on his own label Blank LTD.
The pair combined, exploring a vocal direction (the first fruits of which saw the light in 2003 in the shape of the single The Difference) and this direction recently culminated in an album release Disarmed, described as "noir-twinged electro" with a New Romantic twist.
Arveene & Johnny Moy
Supporting DK7 are Arveene and Johnny Moy. A perennial figure in Dublin's dance music and clubbing scene, Moy's conversion to the Balaeric and warehouse party scenes in London in 1989 led to his first gig in the UK supporting Andrew Weatherall; Moy promptly returned the compliment by introducing Weatherall to Irish audiences at Dublin's legendary Beat Club. Since then he has gone on to commercial success through remixes for David Holmes and U2, and as tour DJ for The Chemical Brothers and Death in Vegas, amongst many others. In 2004 he gained his biggest audience when he compiled a twenty-minute piece of music to accompany the annual firework display for the St.Patricks Day festival. Today Moy spends his energies promoting and managing his protégé, Arveene, who enjoys residencies at Clampdown, The End and The Lock Tavern in London, alongside regular appearances on the Irish club and festival circuit.