Regis LIVE + Sunil Sharpe + ADJ
Friday 24th October
TEST Present
Regis - LIVE (Downwards, UK)
Sunil Sharpe - (Mantrap, IRL)
ADJ (Touchin Bass, UK)
11pm €11 before Midnight/ €15 after
The Underground
Kennedy's, 31 - 32 Westland Row, Dublin 2
REGIS - LIVE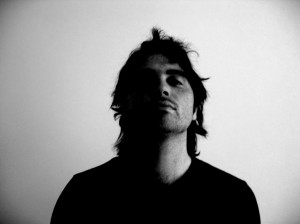 .
.
.
.
.
Regis (Karl O'Connor) is without doubt one of the few true mavericks to emerge from the early-mid nineties
British techno scene. As label boss of the highly influential Downwards Records, he joined label-mate Surgeon to forge a sound that would blend their love of raw Chicago House with a darker European influence. By the end of the decade, O'Connor was working with and producing his childhood heroes Robert Gorl and Chrislo Hass (Deutsch Amerikanische Freundschaft) and developing hisown trademark layered and tonal sound – which he further explored to devastating effect alongside Surgeon as British Murder Boys. BMB deliberately drew on their non-techno influences to create a truly original dancefloor sound, while
their chaotic feedback-drenched gigs reinvigorated techno for a whole new generation.
Sunil Sharpe
Coming through the traditional DJ route of pirate radio, outdoor raves and working on the front line at a record shop (Dublin's Spindizzy), Sunil Sharpe is one of the country's most celebrated underground DJs. Playing at legendary European clubs like Berlin's Tresor and Bratislava's Sub Club, as well as in every part of Ireland itself, Sunil has also recorded for labels such as Open Source, Tonewrecker and Bastardo Electrico, with his forthcoming 12″ on the Irish label already picking up plays and plaudits from Dave Clarke, Technasia, Neil Landstrumm and Anderson Noise amongst others. On top of establishing the Mantrap imprint, which has quickly become a favourite with many of techno and electro's big hitters, Sunil is also a resident on 2FM's Late Night Sessions, where he can be heard play each month. With DJ sets that reflect his favourite styles from the past and present, Sunil's trademark techno energy shows no signof letting up.
ADJ
1995 saw Andy's first release under the guise of 3 Elements on his own Analogique label, which subsequently ran until 1998, releasing Electro and soulful Techno.
In 1996 Andy became a music buyer for the now infamous IQ record store. The store subsequently became a Mecca for underground electronicia and established Andy one of the most respected Electro DJ's in the capital. Two years later he hooked up with the Outside Records contingent and these encounters subsequently helped secured future DJ tours and an artistic partnership which has lasted ever since. 1998 also saw Andy holding down a number of residencies at Technology, Sub Terrain, Electric Kingdom and Arthrob, all at The End in London. He also organised parties for IQ Records in an old theatre in London's West End and promoted several three day parties in a 17th century chateau in Normandy, France.
1999 saw the sad demise of IQ Records, so Andy decided to set up Pyramid - a small Soho record shop dedicated to Electro, IDM and Electronica. The following year saw the creation of the Pyramid Transmissions imprint with label partner John Cranmer. The two soon started collaborating together on tracks and Andy also began a long line of productions with Jeff Nagel and fellow Outside artists.
Since 2000 Andy has held down DJ residences at Perverted Science, Wang and Scand in London, The Lost Mine in Birmingham and UFO in Plymouth. His DJing has also taken him further afield to Germany, France, Belgium and the USA, where he's played for the Electro Alliance in Miami, E.L.M. in California and Outside in Charlotte. In terms of production, Andy has been busy releasing tracks on labels such as District Six, Millennium, Outside, Touchin Bass, Ai and Pyramid Transmissions. Both ADJ and Pathic continue to collaborate on music and perform live sets in venues across London and the UK.
www.myspace.com/testindustries