DJ Skurge + Rob Hall + Shawn Rudiman live + Baiyon live
Saturday 25 October
DEAF, Bodytonic, Synth Eastwood & Stasis present
DJ Skurge (UR, USA)
Rob Hall (Skam, UK)
Shawn Rudiman (Live, US)
Baiyon (Live, D1 Japan)
Simon Hayes (Stasis, Irl)
Toirse (D1, Irl)
video by Kavi (Stasis Lat)
Kachanski (Stasis)
+
Synth Eastwood Performance "Loop of the Day"
+ Lost Classics Super-8 films:
Twisted Pepper
54 Middle Abbey Street, Dublin 1
9pm–2.30am
free before midnight
€12.00 after midnight
email: karen@deafireland.com for free passes
+ much more over 2 floors at Bodytonics newly renovated venue
DJ Skurge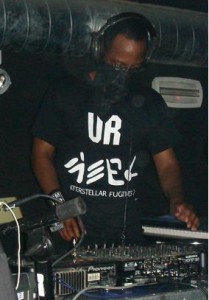 Like many other electronic artists from Detroit, Milton Baldwin was an avid fan of pioneering radio DJs Electrifying Mojo and the Wizard and this shared connection inevitably led to him linking up with "Mad" Mike Banks and the Underground Resistance crew. Baldwin joined up with Interstellar Fugitives, which led on to a coveted role in the Model 500 band led by Juan Atkins. He then went on to further cement his reputation as one to watch with releases like 2004's ruise Ship Killer, released on 7" inch single under the moniker Aquanauts.
Rob Hall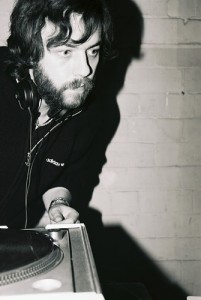 Rob Hall began his career at techno night Megatripolis in London in 1992, with the first of many appearances with Autechre. Since then he has played support DJ on most of the highly successful Warp duo's tours over the last 12 years.
Expertly blurring the lines between techno, electronica, industrial, ebm, rave, and electro in his sets, Rob's skills have seen him engaged to perform at many high profile events and festivals over the years, including Sonar, Coachella, All Tomorrow's Parties, Phoenix Festival, and special performances with Bjork in Iceland and at Warp's 10th Birthday Party. From 1995 to 2006, he worked closely with Andy Maddocks and Ged O'Hara running the highly respected Skam Records label, releasing music from artists including Gescom, Bola, Shadowhuntaz and Boards of Canada. Rob has also contributed to numerous productions, remixes and live sets as part of the Gescom project, a collective that includes a diverse range of producers, including Autechre and Mego artist Russell Haswell, Skam Records' Andy Maddocks, Bola, and Mike Williamson. Radiohead, LFO, Surgeon, Coil, Oscar Mulero, Mark Broom and Exium all cite the work of Gescom as a big inspiration. The list of Rob's fans is further testament to his influence and his refusal to commercialise his selections, and includes Mark Broom, Surgeon, Regis, Ellen Allien, Meat Beat Manifesto, Andrea Parker, Plaid, LFO, Squarepusher, Speedy J, Marco Passarani and Adam X.
Shawn Rudiman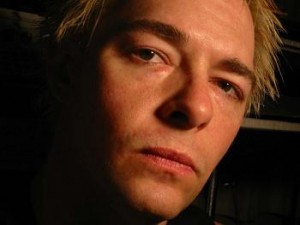 Hailing from Pittsburgh USA, Rudiman is renowned for his improvised live sets, occasionally lasting up to five hours. Starting his musical career as one half of THD (an industrial/ IDM group), Rudiman fell under the spell of Detroit techno and utilising his extensive collection of vintage analog equipment, began releasing as Tr-Generation on his own Hypervinyl imprint. From there he went on to successful releases on Dan Bell's 7th City Records before recently setting up his current label, Technoir Audio. Shawn's production style steers clear of the standard club techno format, instead delving deep into the more jazzy, melodic, side of the genre - layering synthetic chords, bass grooves, keyboard harmonies and vocal snippets to create thickly textured, subtly expanding and inimitably danceable works.
www.myspace.com/shawnrudiman
Baiyon [Japan]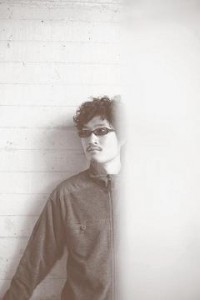 .
Kyoto-based Baiyon aka Tomohisa Kuramitsu is a multi-faceted artist whose work ranges from DJing and producing Techno, House and experimental music, to graphic design - where his deceptively child-like cartoon style is in huge demand from promoters and other artists. A previous guest at DEAF, Baiyon will also be remembered by Irish audiences as a contributor to Hans Fjellestad's 2004 documentary Moog, screened at DEAF 2004.
www.myspace.com/baiyon
.
.
.
.
Kavi
Latvian video artist, illustrator and photographer Kavi has been actively involved in Dublin's electronic music scene for the last two years. Aside from regularly playing live visuals, she has taken part in numerous A/V projects involving music, drama, dance and video. Her close work with collectives such as Stasis, The Alphabet Set and Parastate999 has seen her share the stage with the likes of Somatic Responses, Advent, Boxcutter, Shitmat, Starkey, Mr Ruskin, Cardopusher and Ebola. Kavi has also created several music videos for Irish and Latvian electronic music producers.
Simon Hayes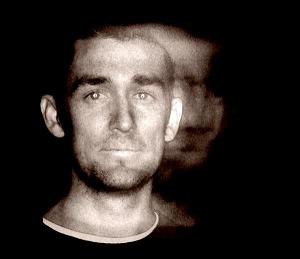 .
Having experimented with computer arts since childhood, Simon was inspired during visits to Barcelona and Berlin by the European tendency to emphasise graphics and video in musical events. On his return to Dublin, his collaboration with Breakology's Philip Lam resulted in the creation of Stasis|Collective, which during the last two years has grown to incorporate more than ten musical and visual artists from across Dublin. Often playing Ableton sets, Simon's mixes feature glitchy soundscapes and techno orientated rhythms alongside the likes of Autechre, Tupperwear, Pan Sonic and Clark.
www.myspace.com/swarmintelligence
Stasis
Stasis is a Dublin-based artistic collective formed in October 2006; its aim, to produce and perform through various multimedia and to provide a platform upon which new concepts of performance can develop. The collective also strives to promote and encourage the emergent art of VJing in Dublin.
Stasis has since organised a wide variety of events including audiovisual experiments such as Stasis Experiments, and twinned showcases with Berlin-based label Klitekture – events in which graphics, video and audio play equally important roles. To date, Stasis have worked with MWB Promotions, Klitekture
Records, Canaria Crea and Life Festival, while they have also been promoting Irish music and visual art abroad, playing in Berlin, and in Barcelona during Sonar week 2007. Currently in the works is Stasis|Net, a free, web-based record label showcasing the collective productions of Stasis artists.
www.myspace.com/stasisireland
Loop of the Day & Synth Eastwood
Synth Eastwood and Loop of the Day team up for DEAF for what they describe as a live loop-off. The brainchild of Philip Boyle, the idea behind this project is to publish a new royalty-free loop each and every day. The loops (submitted in any style from producers all around the world) are provided under a creative commons – thus they are free to download and can be used in any way once the originator of the loop is credited. Performers will be given exposure to the collection of loops submitted on the day of the gig allowing them 12 hours to familiarise themselves with the content. During the perfromance they will come face to face in the loopring, battling it out to prove the might of their 'loopiness'. Battles will go on until someone is crowned 'No.1 Looper'.
Lost Classics
Super 8mm was the medium of home-movie entertainment before the advent of videos or DVDs - 'home entertainment' in terms of commercial entertainment adapted for home use as well as family holiday movies. Lost Classics is a programme of commercial feature films from the late 1970s re-edited for distribution on Super 8mm. These re-edits are fascinating, condensed versions of more familiar stories and imagery, never before seen outside the domestic circuit of the late 70s, and long since out of circulation. In most cases these films were of average feature film length - 90 to 120 minutes - but are here seen cut down to between ten and 20 minutes. These re-cuts were often subtitled as silent films. In this present era of progressively faster and more condensed storytelling, these re-cuts are a fascinating window into a past era of cinematic storytelling with a more deliberated pace, framed within a yet earlier era of silent cinema.