Luke Vibert + King Ten Suited + Evlis
Saturday 25 October
The Underground
Kennedy's, 31 – 32 Westland Row, Dublin 2
10.30pm
€15
Big Dish Go present: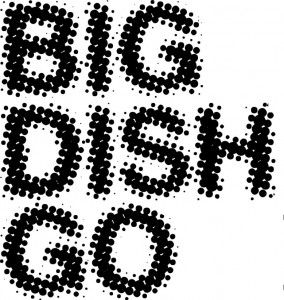 Luke Vibert -Warp/Rephlex UK

King Ten Suited-Spank Office IRL

Evlis -Pigwrestle IRL
.
.
.
.
.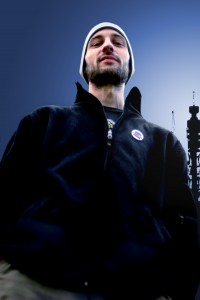 .
.
.
.
.
.
.
.
.
Inspired (like so many of his contemporaries) by the mid to late '80s hip-hop and rave scenes, Luke Vibert's early releases on Rising High and Rephlex set the template for a barrage of experimental excursions over the years that have ranged across a variety of styles from disco to drum n bass. Released under a number of different monikers (including Plug and Wagon Christ), Vibert's work is often associated with that of Aphex Twin, Squarepusher and Mike Paradinas (aka ?-Ziq) by virtue of its melding of extreme musical sophistication with a bedroom-producer's inclination for musical subversion.
Evlis
Grandmaster Evlis aka Junksmaster Stanxxx aka Joey Da Lips aka D'JET aka DJ GOTOBED aka Joseph McGovern has been into DJing since he was given a pair of belt-driven turntables for free by a friend back in 1999. Since then he has chalked up a catalogue of gigs across Dublin spanning all genres of music. Currently resident at the Bernard Shaw, he has promised a special 'infomercial' for DEAF, blending Dubstep, Grime, Hip-Hop, Techno, Electro, Disco and Hardcore.
King Ten Suited
Calvin James began his DJing career in New York in 1999 and was fortunate enough to land some early gigs with the likes of Frankie Bones and Kerri Chandler, even securing a slot at Eminem's birthday party. Mixing with four to five turntables (without the aid of headphones), his eclectic style has seen him turn out in Dublin for Bodytonic, Hospital, Family, Rosman, Nylon and Big dish go, playing alongside the likes of Norman Jay, Mike Monday, DJ Deep, Jerome Sydneham, DJ T and Bill Brewster.
LUKE VIBERT SELECTED DISCOGRAPHY:
RELEASES
1995 Slack Dog EP (12"), Lo Recordings
1996 A Polished Solid (12"), Mo Wax
1997 Big Soup (2xLP), Mo Wax
Do Unto Others (12"), Mo Wax
1999 Drum 'n' Bass 'n' Steel (12"), Law & Auder
2000 '95–'99 (12"), Planet Mu
Spring Collection (12"), Cooking Vinyl
Stop The Panic (CD), Law & Auder
Stop The Panic (2xLP), Cooking Vinyl
2002 Homewerk (12"), Planet Mu
2003 Synthax / I Love Acid (12"), Warp Records
YosepH (3×12", Album), Warp Records
2005 Lover's Acid (12"), Planet Mu
2006 Moog Acid (12"), LoEB
Voix Des Reason EP (12", EP), Soundofspeed
2007 Chicago, Detroit, Redruth (3×12", Album), Planet Mu
Compilation Tracks For Which I Was Never Paid (File, MP3), Personal (Stereo)
Lover's Acid (3×12"), Planet Mu
Mate Tron (12"), Planet Mu
Moog Acid (CD, Album), Lo Recordings
Present: Moog Acid (2xLP), Lo Recordings
REMIXES
1995 Remixes (12"), Tank! (Luke Vibert Remix), Not On Label
Belladonna (12") Belladonna (Junglist Mix), Blue Angel
Feel The Fire / Wanna Move Ya (2×10", Ltd), Ascension Records
Further Self Evident Truths 2 (CD, Album), Rising High Records
Ventolin (2×12", Promo), Sire Records Company
1996 51/13 Aphex Singles Collection (CD) Sire Records Company
Blástjarnan (12"), Beverage Records
Blástjarnan (CD, Maxi), Beverage Records
Boot The System (12"), Toy's Factory
Carwreck EP (12"), Ninja Tune
Carwreck EP (CD, EP), Ninja Tune
Emotion Heater (CD, Maxi), Rephlex
Emotion Heater (12", Yel), Rephlex
Equal (CD, Album), Sony Music Entertainment (Japan)
It's The Music (12", Maxi), Play It Again Sam [PIAS]
It's The Music (CD, Maxi), Play It Again Sam [PIAS]
Metronomic Underground / Percolations (12"), Duophonic
Ninja Cuts: Flexistentialism (2xCD, Comp), Ninja Tune
Remixed (CD), Taut & Tame, Tokuma Japan Communications
The Freebase Connection (12") MFP Chunks, Lo Recordings
The Taut And The Tame (12"), City Slang
1997 Almost Sleeping (CD, Maxi) Breather, Too Pure
Almost Sleeping Remixes (12") Breather, Too Pure
Atomic Moog 2000 / Boot The System (CD, Enh), Ninja Tune
Golden Moments, City Slang 1996/97 (CD), City Slang
Living In The Ice Age (CD), Milano 2000
Push Come To Shove (12"), Blue Planet Recordings
Radio Babylon / It's The Music (12", Promo), Nothing Records
The Perfect Drug - Versions (CD, Maxi), Nothing Records
Tribes Of Da Undaground Volume 3 - Counterbass 3000 (CD), INFRACom!
1998 Genius (CD, Maxi) Genius (Luke Vibert Mix), Geffen Records
MTV's Amp 2 (CD) Genius (Luke Vibert Mix), Caroline Records
MTV's Amp 2 (2xLP) Genius (Luke Vibert Mix), Caroline Records
Remixed (CD), Thrill Jockey
Root (CD, Ltd), Moore Shit, Lo Recordings
Streetwise (3xCD), K-Tel
1999 Electro Lounge: Electronic Excursions In Hi-Fi Stereo (CD), The Right Stuff
Godman (CD, Maxi, Promo) - Venture Records (2)
Music For Freelance: Cowboy Bebop Remixes (CD), Tank!, Victor Entertainment Japan
Warp 10 Box (6xCD + Box), SMEJ Associated Records
Warp 10+3 (2xCD), Hey! Hey!, SMEJ Associated Records
Warp 10+3 Remixes (2xCD), Matador
Warp 10+3 Remixes (12", Promo, Smplr), Warp Records
Warp 10+3 Remixes (2xCD), Warp Records
Warp 10+3 Remixes (4xLP + Box), Warp Records
Warp 10+3 Remixes (2xCD), Warp Records
Warp 10+3 Remixes (2xCD), Source Records (FR), Virgin France S.A.
2000 Ko-Wrecktion Remixes (12"), Chocolate Industries
Ko-Wrecktion Remixes (CD, EP), Chocolate Industries
2001 All Back To The Mine (2xCD), Echo
All Back To The Mine (2xCD), Arcade
All Back To The Mine (2xCD), Pony Canyon Inc.
2003 Cinemix (CD, Album), Universal Music (France)
Cinemix (3xLP), Universal Music (France)
Cinemix Vol. 1 (10"), Universal Music (France)
ZEN RMX: Remix Retrospective (3xLP), Ninja Tune
2004 ZEN RMX - A Retrospective Of Ninja Tune Remixes (2xCD, Promo), Ninja Tune
ZEN RMX - A Retrospective Of Ninja Tune Remixes (North American Version) (2xCD), Ninja Tune
2005 Remixed (2xCD), Mercury
2006 Multiply Additions (CD, Promo), Warp Records
2007 Chappell Recorded Music Library Works > Originals & Remixes (2xCD), Vadim Music
2007 It's The Beat (CD, Maxi) - Wichita
Outta Sight (12"), Spectral Sound
PRODUCTION
1995 Further Self Evident Truths 2 (CD, Album) Paraffin, Rising High Records
Lo Recordings Vol. 1: Extreme Possibilities (CD), Lo Recordings
Ventolin (CD, Maxi, Sna), Sire Records Company
1996 Avantgardism - Drum 'N' Bass (2xCD, Album), Law & Auder
Carwreck EP (12"), Ninja Tune
Lo Recordings Vol. 2: Collaborations (CD), Lo Recordings
Lo Recordings Vol. 3: United Mutations (CD), Lo Recordings
1997 Atomic Moog 2000 / Boot The System (CD, Enh), Ninja Tune
Gemini Twins (12"), Big Dada Recordings
Misanthropic (12"), Big Dada Recordings
2000 Xen Cuts (Box + 3xCD, Comp, Sli), Ninja Tune
2002 Donut (12"), Fuel Records (UK)
2003 Volume 03 (12"), Rephlex
2004 Kerrier District (3×12", Album), Rephlex
Kerrier District (CD, Album), Rephlex
2005 Earthbound / Futuristic B-Boys (12"), The Elephant
2006 Amen Andrews vs. Spac Hand Luke (2xLP), Rephlex
Kerrier District 2 (CD), Rephlex
Sidthug (12", EP), Rephlex
2007 Milky Disco (CD, Comp), Lo Recordings
2008 Armageddon Session Vol. II - Live From The Bunker (CD, Album), Funky And Dirty
CO-PRODUCTION
2006 Multiply Additions (12"), Warp Records
Comments