Phil Asher + Groovement Soul DJs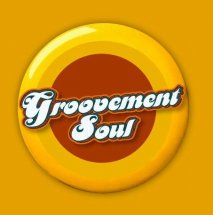 Friday October 24th.
Groovement Soul & DEAF presents Phil Asher.
Location: 4 Dame Lane
Time: 10pm-3am.
Cost: €10
Support from Ronan & Carl
October 24th Groovement Soul present Phil Asher (Restless soul/inspiration information/phlash and friends)
Phil Asher
October 24th(friday, as oppose to our regular saturday night) Phil Asher is going to be joining us for a Deaf special, its also out 3rd birthday in Dame Lane. Phil is on it with the tunes and is able to turn his hand at many styles…from the more modern neo sounding soul tracks he's prduced by artists like Shea Soul, who features on his new album "Phlash and friends" to the straight up big prduction soulful house music he be producing for years, for those feeling the need for a tuffer sound check tracks Minotaur and resulution=sulution both off the new album and available on 12″ and download. Below is a Biog written by Phil a few years back
OK - where to start? Here's a brief biography of all the bits of my life chucked into one.
Introductions first. I've made over eighty of my own productions, and tampered with countless other tracks in a remix guise. My first gig was at Delirium (London's first house club) in 1991, which basically consisted of me slipping on a record when Noel Watson went to the toilet - to more recent gigs at Garage City, Off Centre, Angels of Love and Ministry of Sound. I've played pretty much everywhere….
I've been surrounded by music and vinyl from an early age; my Dad worked in a record store, bringing home all the latest releases to me. Enterprisingly, I would slyly slip them into my schoolbag and take them to school, subsequently selling them to my friends. When anything came out, my Dad would bring it back to me: I had the first Specials record, the first Electric Light Orchestra record… He'd also bring me little boxes of returns and stuff. We'd sell them at school fairs. All the other kids would be doing Bob the Apple, and we'd be getting these twenty seven year old punks coming up from the Kings Road for Clash box sets for twenty quid a go. We knew what was going on…! This grew up with me, and I went on to work in Quaff Records and Vinyl Solution, two of London's finest record stores.
Don't ask me what I play - I hate pigeonholing. At our club on a Friday night (The Notting Hill Arts Club that I do with Patrick Forge), I play jazz, latin, all the classics, a bit of disco and funk. Saturday nights are more cutting-edge house music. I play music from every category as long as it's good. Quality, timeless music with big production.
I work with Luke McCarthy as the Restless Soul production team, which also incorporates producers Modaji (Laws of Motion Records), Taxi Driver (Estereo Records), and Roy the Roach, Aaron Ross and Felix Hopkins (also my trusty engineer). He also produces under various aliases including Basic Soul and Electric Soul with Luke McCarthy, Woolph, Phoojun [alongside Nathan Haines], and 12-bit Rephugees with Mark de Clive-Lowe.
I'm part of the West London brokenbeat scene which has been receiving serious critical acclaim of late…I'm a founding member of the Co-op Club alongside Dego, I.G Culture and Demus. This enables us to represent and promote the West London sound worldwide.
In 2001, I produced and co-wrote a live-based jazz album for Chillifunk Records with saxophonist Nathan Haines, then again in 2003 for Haines' second album for Chillifunk and, in between, I recorded my second album, 'Sweet & Sour' under the name Focus, which was released by French label Versatile records.
Most recently I produced and co-wrote 'Shades' – the album by Vanessa Freeman, again on Chillifunk, along with Mike Patto.
Support on the night comes from our very own Carl Bauer and Ronan Considine.
Thanks to all who came down for Benji B. It was large!! We'll have the same sound system in for Phlash.
www.myspace.com/restlesssoulmusic
Groovement Soul
Groovement Soul is a collective of DJs who have been spinning all things Soulful for the last 13 years in Dublin. Currently enjoying a successful Saturday night residency at 4 Dame Lane for the last two and a half years, they've brought the cream of the Soul/Dance scene to play in Dublin including Blackbeard, Bob Jones, Kev Beadle, Ralf Tee and DJ Karizma.
http://www.groovementsoul.info/
PHIL ASHER SELECTED DISCOGRAPHY
1994 Down From The Ghetto, Grove Records
1995 Phlash EP, DiY Discs
2002 PA01, Trust The DJ
2003 Exagr8, 4 Lux
2005 Namby It Aint, Restless Soul
Presents Soul In The House 2, Slip 'n' Slide
REMIXES
My Love Turns To Liquid, Confusion Records
Up & Away, Crash Bang! Records
You 2 Nite, Estereo
1994 Jungle Kisses, Slip 'n' Slide
Music Is So Wonderful, Slip 'n' Slide
Outta Limits, Esoteric Records
1995 Don't Let Life Get You Down, Suckers Need Bass
Scandalous, Indochina
1997 Never Give Up On Love, Exploding Plastic Records
1998 Casa De Samba 4, High On Rhythm Records
1999 Moving House At Food Club, SSR Records
Você Gosta, SSR Records
2000 Robodisco, Papercuts
Space And Time, Afro Art
2001 Afro Art Greatest Hits Vol 1, Afro Art
Brazilectro: Latin Flavoured Club Tunes Session 2, Sub Terranean
Solebeats One, Sole Music
Sounds From The City, Choice Productions
2002 Album Sampler, Estereo
Believe, Chillifunk Records
Earth, Wind & Fire Remixes, Soul Source
Mundial Muzique v2, Guidance Recordings
Photographs, Chillifunk Records
Shine Your Light On Me, Distant Music
The Essential Earth Wind & Fire - Remix Sampler, Columbia
Tributo, Six Degrees Records
Wax A Compilation Selected And Mixed By Sven Love - Nocturne, What's Up Records
2003 Africanism Vol. II, Yellow Productions
Jazz In The House 12, Slip 'n' Slide
Squire For Hire, Chillifunk Records
Zouk, Chillifunk Records
2004 4, Village Again
Brazilectro: Latin Flavoured Club Tunes Session One - Six, Audiopharm
Jazz In The House - Box Set 4, Slip 'n' Slide
Portuguese Love, BKO Productions Ltd
[New Awakening] Remixes Part 1, Planetgroove
2005 Amarante (12"), Chillifunk Records
An Exciting House Mix For An Unforgettable Dinner, Cala D'hort
Azul, Shack Music Deep Recordings
Casa Latina 3 (2xCD), El Dance Recordings
Dance Ritual, R2 Records
Danny Krivit In The House, ITH Records
Defected Most Rated Miami 12"2, Defected
Holding On, Uptown Safari
Jazz In The House 14, Slip 'n' Slide
Kabioye, Lex 51 Records
Let The Drums Speak, BKO Productions Ltd
Louie Vega Presents Dance Ritual, R2 Records
Montreal Departure, Transport Recordings
Most Rated Miami, Defected
OST / Original Block Party Edits, EMI Records
OST Block Party Edits, EMI Records
Real Series: Volume One, BBE
Somewhere On A Beach, Oyster Music
Southport Weekender 37 Sampler, Shack Music Recordings
What's Phat Pussycat 5, Record Company
2006 A Taste Of Kandi Summer 2006, Hed Kandi Records
An Exciting House Mix For Thousand And One Nights, Cala D'hort
baR suSU 2, SuSU
Beach House, Hed Kandi Records
Brazilution Edição 5.4, Stereo Deluxe
Chillifunk - The Best Of 10 Years 1996-2006, Chillifunk Records
Conundrum, Sick Trumpet
Defected In The House Miami 2006, ITH Records
Frequent Flyer - Red Eye, Kinkysweet Recordings
High Times Singles 1992–2006, Sony BMG Music
Entertainment (UK) Ltd
I Knew The Way / Heroes Of The Conquest Remixes, Schema
Jazztronica 2, Gate Records
Miami 2006: Sunset, ITH Records
Morris (Remixes), BKO Productions Ltd
On My Heart (Phil Asher Restless Soul Remixes), Still Music
Soul Heaven Presents Digital Heaven, Soul Heaven Records
Soul Sweat Energy, Shack Music Recordings
Stuck, Soul Heaven Records
The House Mixes 1996-2006, BKO Productions Ltd
The One, Seasons Limited
The Return Of Diva Blue, Sol Image
This Is How We Lounge 2, Sunshine Enterprises
Virgin Ubiquity Remixed, Rapster Records
Virgin Ubiquity Remixed EP 5, Rapster Records
You Used To Hold Me So Tight, Defected
2007 Endulge Presents Shack Music, Endulge Records
Get The Party Started, Lock Stock & Barrel Records Ltd
High Times Singles 1992–2006 – Deluxe Edition, Epic Records (Japan)
Jazz In The House 15 (Special Edition Deluxe CD) - Stuck, Slip 'n' Slidd
Metalbossa (The Restless Soul Mixes), Project Recordings
Ooh U & I, Altered Vibes
Spirit Of Love, Especial Records
The Music From The Fashion Week Vol. 4, Stefano Cecchi Records
The Room Weekender 15th Anniversary Special Edition, Pony Canyon Inc
The Sound Of Still Music - On My Heart, Slip 'n' Slide
Traveling (Restless Soul Mixes), Space Kat Records
Xclusive Ibiza Chill, Union Square Music
2008 After The Dance / Supersonic Revelation, Raw Fusion Recordings