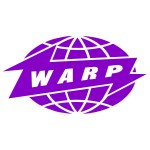 u:mack present Warp @ DEAF MORE INFO HERE
Plaid (Live Classics Set), Clark (Live), Rustie, Bibio (Laptop/ DJ), DJ N>E>D (Overkill)
Button Factory          8pm till late             Tickets €25 From Road, Sound Cellar, Spindizzy, City Discs & online at BUY TICKETS
NB:: Tim Exile has had to cancel his slot at the WARP Records night at DEAF due to scheduling problems on his tour, but we're delighted to announce that we've replaced him with the dancefloor destroying bass machine Rustie! Long term associate of fellow Glaswegian Hudson Mohawke, Rustie has just signed with WARP records, with his first release on the label due early next year. Rusite has already sent shockwaves through the Electronic Music scene, with everyone from Modeselektor, Flying Lotus, Anthony Shake Shakir to Alex Smoke going absolutely crazy for his his 'Jagz The Smack' EP. He's  remixed Zomby & Jamie Lidell amogngst many others, and collaborated with Joker & Hudson Mohawke. Dub Step, Aquacrunk, Glitch-hop, Grime, Wonky…  all terms best saved for lesser artists, suffice to say that Rustie has been creating some of the most mind boggling, genre straddling, electronic music of recent years, and the best is yet to come.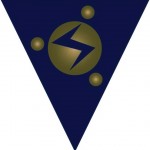 Earwiggle present Planetary Assault Systems MORE INFO HERE
+ Ancient Methods (Live, Ger), Sunil Sharpe (Irl), Rory St John (Live, Irl) + Giles Armstrong (Irl), live visual programming by Brandscape OPTIK
Andrews Lane Theatre, Andrews Lane, Dublin 2            '
9pm- late  €18 incl booking fee from Spindizzy, City Discs,Road & €18 +booking fee from Tickets.ie.

Sun 25th: Second Square to None present 'Ten Second Rule Audio Recycling'. MORE INFO HERE
Vince MakMahon (Irl), PushMoveClick (Irl), Ev Tiernan (Irl), Euphiophone(Irl), Melesta (Irl), Brown Cloud (Kachanski and Rory St John) (Irl), Dubreak(Irl), Fyed (Irl).             Filmbase, Curved Street, Temple Bar, Dublin 2    2pm – 8pm            FREE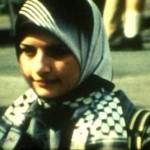 The Experimental Film Club presents MORE INFO HERE
Moira Tierney & collaborators 'Maison Des Cineastes', Mauritania.            Odessa Club, Dame Court, Dublin 2
5 – 7pm                        FREE
Bottlenote Collective present MORE INFO HERE
Morla (Irl), Simon Jermyn (Irl), Seán Óg (Irl), Bang Hazard (Irl), Led Soup & solo sets from Bottlenote musicians (Irl)            Odessa Club, Dame Court, Dublin 2
7.30pm – Late                        10.00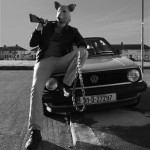 Sunday 25th: The Model present    MORE INFO HERE
Sarsparilla / New Spaces for Music (Irl)
Location will be announced online no more than 24hours before the performance takes place. Check DEAF on twitter, facebook or the website to get details
6pm             Free
Sun 25th: Roger Doyle @ 60 - Roger Doyle and Crash Ensemble MORE INFO HERE
+ very special guest to be announced closer to date, check web            Project Arts Centre, 39 East Essex Street           7.30pm          Admission price includes a CD of Roger Doyle's music:  €15   BUY TICKETS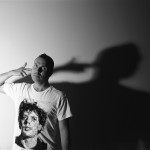 Subject presents Little Creatures / Luke Solomon (Live, UK) MORE INFO HERE
+ Subject DJs & External Sound DJs 4 Dame Lane, Dame Lane, Dublin 2
11pm             €7/ €5
Film Programme: Balkan Shorts, selected by Vladan Petkovic ( Serbia )
Contemporary Music Centre, 19 Fishamble Street, Temple Bar, Dublin 8
FREE 6pm -8pm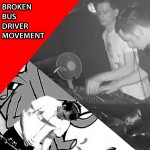 Broken Bus Driver Movement MORE INFO HERE
The Bernard Shaw, 11-12 Richmond Street, Dublin
10pm-12am                        FREE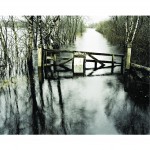 Under a Grey Sky by Simon Burch MORE INFO HERE
Landscapes and portraits from the boglands of the mid-West Gallery of Photography, Meeting House Square, Temple Bar, Dublin 2 FREE 11am-6pm www.galleryofphotography.ie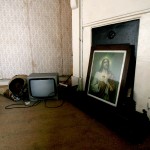 If these walls could talk MORE INFO HERE
Video Art Show + DEAF Egyptian Film Programme by Khaled Hafez and Ahmed El-Shaer (Egypt) – (please note Launch on Wed 21st Oct 7pm)
The Joinery, 6 Rosemount Terrace, Arbour Hill, Dublin 7 www.thejoinery.org
FREE 11am – 6pm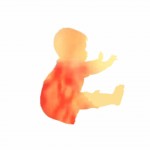 Fugitive Video Project 2009 (USA) MORE INFO HERE
FIlmbase, Curved Street, Temple Bar, Dublin 2 
FREE 11am -8pm
Projector Collective present MORE INFO HERE
ATOM: Meditations on the Disappearance of the Independent Record Shop
Filmbase, Curved Street, Temple Bar, Dublin 2
FREE 11am -8pm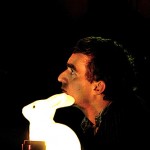 Donal Dineen Mix Media installation (Irl) MORE INFO HERE
Filmbase, Curved Street, Temple Bar, Dublin 2
FREE 11am -8pm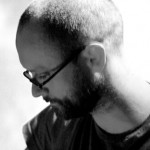 The Model present 'Relay' - an online sound project MORE INFO HERE
Filmbase, Curved Street, Temple Bar, Dublin 2
Free 11am – 8pm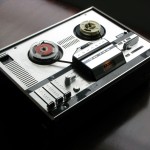 Messages Sonores by Peter Maybury MORE INFO HERE
Road Records, Fade Street, Dublin 2
FREE 11am – 6pm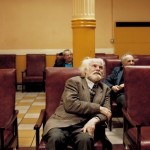 Young Hearts Run Free present "Hide That Can" MORE INFO HERE
Photography exhibition by Deirdre O' Callaghan
Venue:  No. 13 North Great Georges Street           1pm – 4pm   Q and A and official launch with Deirdre, afternoon of Sat 24th @2pm. Q&A is 5euros and includes tea and bits (!)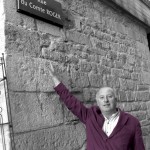 Roger Doyles 60th Birthday Celebration in Sound MORE INFO HERE
Contemporary Music Centre, 19 Fishamble Street, Temple Bar, Dublin 8 www.cmc.ie
Free   12pm – 4pm each day
Elbow Room DEAF special djs Benji See, Brother Luke & King T
Southwilliam Bar, 52 South William St, Dublin 2
9pm-3am            FREE
Thomas House Record Fair & Swap Thomas House Pub, 86 Thomas Street, Dublin 8 3pm – 6pm            Free            Please contact darren@deafireland.com for more information
Broken Bus Driver Movement The Bernard Shaw, 11-12 Richmond Street, Dublin
with Broken Bus Driver Movement
6pm-12am                        FREE
Bitches Brew @ Thomas House            Thomas House Pub, 86 Thomas Street, Dublin 8
8pm            FREE
Sunday Roast Globe Bar, 11 Georges Street, Dublin 2
8pm             FREE
Posted: August 27th, 2009 under Uncategorized.
Comments: none