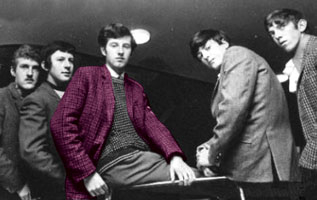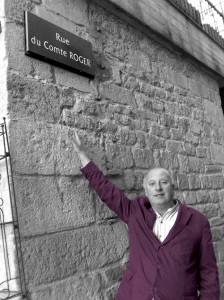 Roger Doyles 60th Birthday Celebration in Sound
Contemporary Music Centre, 19 Fishamble Street, Temple Bar, Dublin 8  www.cmc.ie
12pm – 4pm each day.
The Contemporary Music Centre presents a ten-day outdoor celebration in sound of the work of veteran Irish composer Roger Doyle.
The celebration, which takes place from 22 October to 31 October 2009 as part of the 2009 DEAF festival, features different loops of Doyle's music played through outdoor speakers in CMC's courtyard and front railings between 12pm and 4pm each day.
The loops feature selections from Doyle's extensive output across three decades and include his prize-winning soundscape Passades, a selection from Doyle's new CD Cool Steel Army, as well as works from his CDs Operating Theatre – The Early Years, and Baby Grand – Piano Music. This presentation will also include excerpts from the fake radio station featured in Doyle's magnum opus Babel and selections from his CD Fairlight Memories.
Often described as the 'Godfather of Irish electronic music', Roger Doyle has worked extensively in theatre, film and dance, in particular with the music-theatre company Operating Theatre, which he co-founded with actress Olwen Fouéré. Over 12 CDs of his music have been released, including Babel, a five CD box set released in 1999 to mark his fiftieth birthday, and his recent large-scale electronic work Passades. A recipient of many awards, he has been honoured with the Programme Music Prize (1997) and the Magisterium Prize (2007) at the Bourges International Electro-Acoustic Music Competition, France, and the Marten Toonder Award (2000) in recognition of his innovative work as a composer.
The Contemporary Music Centre will also mark Roger Doyle's birthday with an opening reception attended by the current Lord Mayor of Dublin, Councillor Emer Costello on 22 October 2009.
Posted: August 27th, 2009 under Uncategorized.
Comments: none