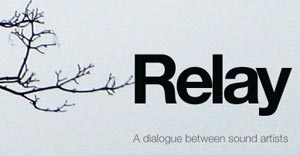 The Model present 'Relay' - an online sound project curated by Chequerboard
Launch : Thur 22nd Filmbase
Duration : Oct 22nd – 31st, 11am – 8pm daily
Venue : Filmbase, Curved Street, Temple Bar, Dublin 2
Admission : Free

Special Relay Night:
Thursday Oct 29th : 6pm – 9pm
Live performances from Polly Fibre & Hulk and a talk from Curator John Lambert. Admission 5 euro
Commissioned by The Model as part of model::offsite, Relay is an online music project devised and curated by musician John Lambert (aka Chequerboard). The idea with Relay is to create a chain or collection of music pieces by Irish and international artists where each work is directly influenced by the one before, creating an open ended but linear, conversation of ideas. On finishing their work each artist is asked to gather a cluster of sounds from their track for the next participant who is free to include them or not. The project will continue indefinitely and all works are available to listen to, and download, for free.
Relay has existed online since early 2008 and will have its first physical existence for DEAF09 as an installation at FilmBase.  There are 8 Relay works so far, from Chequerboard, Jimmy Behan, Loscil, Hulk, Polly Fibre, Pierre Bastien, Bibio and Sunken Foal.  Each piece will have it's own listening station so the listener can move from one response to the next, following the threads of the conversation.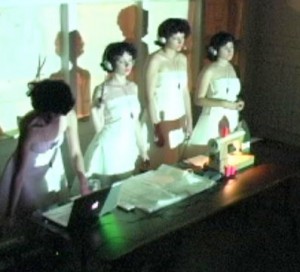 Relay launch featuring Polly Fibre & Hulk
Filmbase, Curved Street, Temple Bar, Dublin 2
6pm – 9pm            E5
'Relay' launch – Talk from curator John Lambert, followed by live performances from Polly Fibre and Hulk
Polly Fibre
Since emerging in 2005, Polly Fibre has performed in and out of clubs, galleries and festivals in Berlin, New York, and Kaunas, Lithuania, as well as in the UK and Ireland. Promising to' "probe the digital landscape with crudely amplified industrial tools", Polly Fibre aim to seduce through noise, revealing a primordial impulse at provocative odds with the sophisticated digital language being deployed.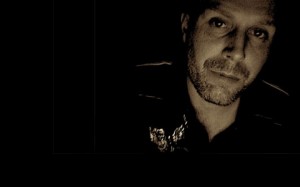 Hulk
Thomas Haugh has been recording under the name Hulk for eight years, producing two albums for OSAKA records as well as material for labels such as Melodic, Static Caravan and Expanding Records. Currently engaged in remix work for Patrick Kelleher, Hulk is also producing an album for Cork-based cellist Kevin Murphy; meanwhile, a new full-length Hulk album is in preparation, for release in 2010.

Relay Website Chequerboard Website Model Website
.
Posted: August 27th, 2009 under Uncategorized.
Comments: none