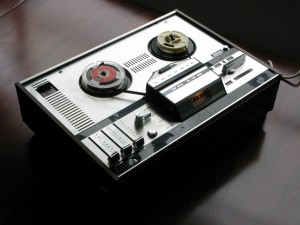 Messages Sonores by Peter Maybury            
Road Records, Fade Street, Dublin 2            
FREE      11am – 6pm
For 'Messages Sonores' Peter Maybury will produce an initial CD of recordings from a specific location – sounds from the street, birds, footsteps or domestic sounds… conversation, the pouring of water, the sweeping of a floor. These sounds are collated using simple editing techniques and then sequenced/composed to suggest movement through space and the passing of time.
 
The CDs (distributed free of charge through Road Records) include within them an invitation to participate in the project. Each participant will be loaned an audio-recorder to make their own recordings, which Peter will then edit and compile to produce an edition of CDs for further distribution.
If you are interested in taking part please email Peter:    studio@softsleeper.com   or drop into Road Records from Thurs 22nd Oct to pick up your copy of the CD & audio recorder. 
 
www.imagetextsound.com
Posted: August 27th, 2009 under Uncategorized.
Comments: none