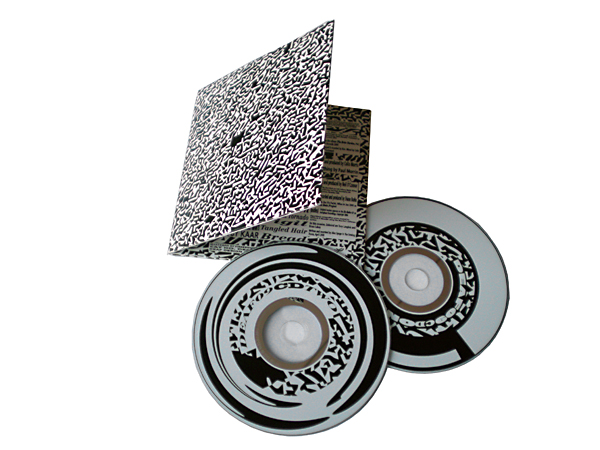 While Dublin's more experimental club nights have undoubtedly struggled somewhat in recent years, there's been a notable increase in the quality of the productions emerging from the studios of Irish producers. Thus for 2009, in association with Culture Ireland we've put together another 40-track double CD intended to showcase the best in new electronic music from Irish artists. We had over 400 submissions again this year from artists all over the country, the final selection includes new music from :
Sunken Foal, Seán Óg, Enda Bates, Legion Of Two, Rainfear, Ed Devane, Channel One, Teshi-1, Rachel O'Dwyer, Peter Maybury, Roger Doyle, Herv, David Baxter, Concerned Parasites ubh Korka Gweena, Liam O'Callaghan, Melodica Deathship, Harry Moore, Quiet Music Ensemble, Orestis Karamanlis, Jay riordan, Monica, Frózi, General Practice, Locus Solus, The Natural History Museum, Jimmy Behan, Kim V Porcelli, HMS Reliant, Spoon Theory, Spectac, Toymonger, Somadrone, Chip Shop Music, Acera, Chequerboard, The Last Sound, Cárthach Ó Nuanáin, Zelloloid, St. Catherine's Home for Lazy Infants and Toby Kaar.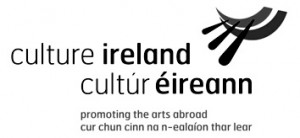 The CD will be distributed free at the press launch for the festival in September 2009, it will also be handed out free of charge at select DEAF events over the course of this years festival.
We'll also be promoting it to the Irish and international press as part of our marketing campaign for this year's festival. The CD will also be used by Culture Ireland to promote Irish Electronic music overseas.
CD 1
Get the Flash Player to see this player.
CD 2
Get the Flash Player to see this player.
CD1
Download Sunken Foal – Rik Raq Retina
Download Seán Óg – Acher
Download Enda Bates – Auto Harp (excerpt)
Download Legion Of Two – Handling Noise (Legion Of One Remix)
Download RAINFEAR – from place to ground
Download Ed Devane – Klatter (edit)
Download Channel One – Roads
Download Teshi-1 – Midnight
Download Rachel O'Dwyer – Pianoforte
Download Peter Maybury – Walking through the structures of the rain-damaged Chinese pavilion
Download Roger Doyle – In Time I Got To Know
Download Herv – Nylon Amen Jar
Download David Baxter – A brujo's might
Download Concerned Parasites ubh Korka Gweena – Tairseacha
Download Liam O'Callaghan – Bit Symphony Number 8
Download Melodica Deathship – Dub 13
Download Harry Moore – Fionnbarra on Water
Download Quiet Music Ensemble – Toop 'night leaves breathing' (Extract)
Download Orestis Karamanlis – Acqua Alta
Download Jay Riordan – Humor me
Download Monica – Available Light
CD 2
Download Frózi – Enisle
Download General Practice – Cadenza
Download Locus Solus – Clipper
Download The Natural History Museum – Billy Pilgrim
Download Jimmy Behan – Through The Trees
Download Kim V Porcelli – And at the snap of lightning it was illuminated, black sky, inky black sea
Download HMS Reliant – I Know You Are Alone Tonight
Download Spoon Theory – Burnt Reels
Download Spectac – Longtime
Download Toymonger – Animal Kingdom (Extract)
Download Somadrone – Depth of field
Download Chip Shop Music – Fylkingen 131108 (Excerpt)
Download acera – acera
Download Chequerboard – Marta planting seeds
Download The Last Sound – Peer Down (Beatless)
Download Cárthach Ó Nuanáin – Bitstream Tornado
Download Zelloloid – Vigil
Download St. Catherine's Home for Lazy Infants – Tangled Hair
Download Toby Kaar – Bread
Download All above tracks in one zipped file
Posted: June 24th, 2009 under Uncategorized.
Comments: none