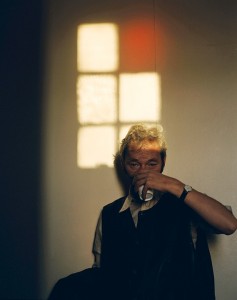 Young Hearts Run Free present "Hide That Can"
Photography exhibition by Deirdre O' Callaghan
Venue:  No. 13 North Great Georges Street     1pm – 4pm
Q&A and official launch with Deirdre, afternoon of Sat 24th @2pm. Q&A is 5euros and includes tea and bits (!)
Admission FREE (donations appreciated, and will go directly to Arlington House, Camden, London.)
Built by a Lord Rowton in 1905, Arlington House in Camden, London was intended as a refuge for impoverished manual labourers, but over the decades that followed it came to house predominantly Irish-born emigrant workers who had fallen into destitution. Its many passing residents included the Irish literary giant Brendan Behan.
Four years in the making, 'Hide That Can' provides not just a portrait of the despair and frailty of many Irish in London, it also offers a homily on the human spirit, recording stories that lives that would otherwise be lost. Through the exhibition, O'Callaghan aims to promote the work of the Simon Community in Dublin and of Aisling in London.
O' Callaghan's images have previously featured in Dazed & Confused, The Observer, The Face and Mojo , while 'Hide That Can' was awarded Book of the Year by The International Centre of Photography in 2003.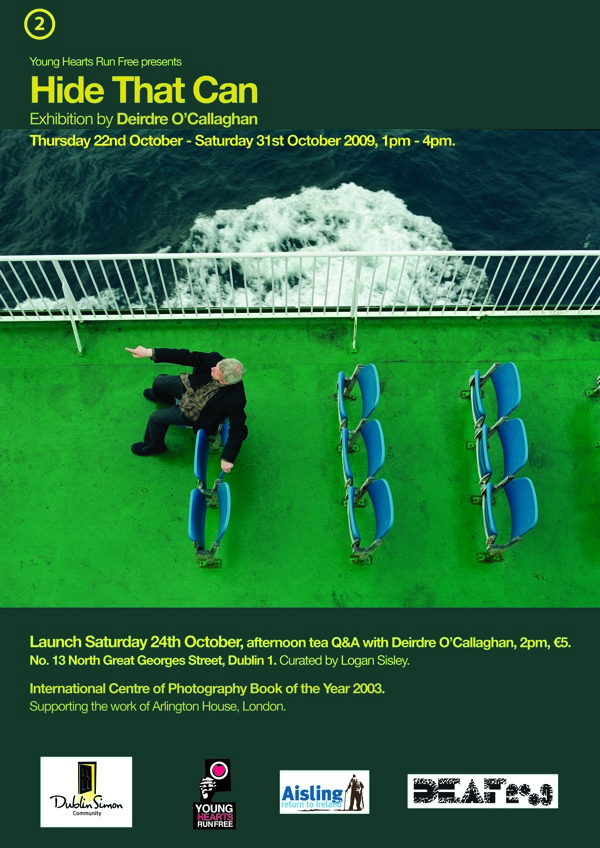 Posted: August 27th, 2009 under Uncategorized.
Comments: none