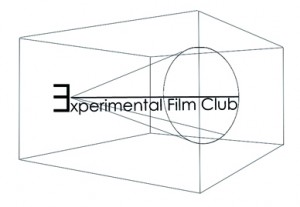 The Experimental Film Club presents
Moira Tierney & collaborators 'Maison Des Cineastes', Mauritania. Odessa Club, Dame Court, Dublin 2
5 – 7pm: Euro 5
Founded by filmmakers Aoife Desmond, Alan Lambert, Esperanza Collado and Donal Foreman, the Experimental Film Club is conceived of as an informal arena where diverse practitioners can meet and explore avant-garde film culture. Taking place monthly in the Odessa Club, Dublin, the club presents programmes of avant-garde films, and invites other filmmakers to curate selections and to present their own work.
For DEAF this year, the Experimental FIlm Club has invited Irish film-maker Moira Tierney to screen her recent collaborative work with the 'Maison Des Cineastes' group in Mauritania. Moira has lived in New York since the late 1990s, working with Anthology Film Archives and 'Ocularis'.
TITLES:
HABIBI
Moira Tierney 16mm 7 mins colour
Filmed in New York in the summer of 2006: a march across the Brooklyn Bridge in support of the Lebanese population. Habibi means Beloved in Arabic.
AMANDA
Moussa Samba M'bow DV 6.5 mins colour
The return from Eldorado …
LE COUMENE
Demba Oumar Kane DV 7 mins colour
Was it the mythical Coumene, or just a lost child?
LA-BAS DANS LA CAPITALE
Ahmed Talek Ould Taleb Lehlar DV 3 mins colour
From frying pan to fire: nomads' move to the city
LES CHERCHEUSES DE PIERRE
Mariam Mint Beyrouk DV 25 mins colour
Grassroots enterprise; or what happens when ladies hit the desert …
HOPE'S VOICE
Moira Tierney Super-8mm 10 mins b/w
A portrait of the Hope's Voice campaign members during a photo shoot in Brooklyn and Harlem in the summer of 2006: www.hopesvoice.org
TOTAL RUNNING TIME: 60 MINS
Posted: September 2nd, 2009 under Uncategorized.
Comments: none