DEAF are bringing The Model's innovative New Spaces for Music programme to Dublin this October as part of the 2009 festival. Challenging musicians and audiences to interact more with their surroundings, the music, and each other, New Spaces for DEAF brings live music into unusual settings. Intended as a series of musical interventions, this project will see a series of seven live performances staged in unusual spaces around Dublin, including shops, empty offices, a van, an apartment and a train station. 
 
The locations for the New Spaces performances will be announced  online 24 hours before each event check www.deafireland.com
 
All live performances in New Spaces are free of charge and will last just 30-40 minutes each. Participating artists include: Thread Pulls, BabyBeef, Neosupervital, Somadrone, Sarsparilla, Beautiful Unit and Polly Fibre.
Thurs 22 / Beautiful Unit
Fri 23 / Baby Beef
Sat 24 / Somadrone
Sun 25 /  Sarsaprilla
Thurs 29 / Thread Pulls
Fri 30 / Polly Fibre
Sat 31 / Neosupervital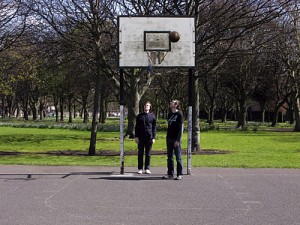 Thread Pulls
An experimental two-piece consisting of Gavin Duffy and Peter Maybury, Thread Pulls mesh trumpet, electronics and treated vocals with a no-wave inspired mix of repetitive bass and drums. They are currently recording their debut album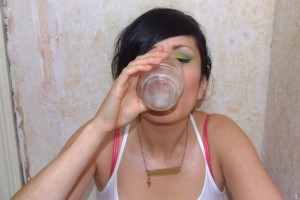 Babybeef
Babybeef is the name of the electro-pop solo project of Sarah Carroll, a Dublin-based performance artist, who combines pure hyper-coloured unashamed '80- influenced FM plastic pop with darker driven sounds that call to mind The Flirts, Sparks, Kate Bush, Devo along with the more modern sounds of LCD Soundsystem and Daft Punk. In the last year, Babybeef has performed live with (amongst others) Cap Pas Cap and You're Only Massive. Her debut album, recorded by Stephen Shannon, will be launched later this year.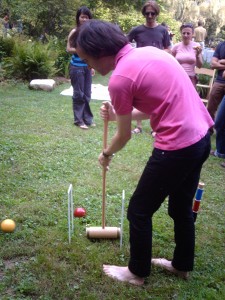 Somadrone
Neil O'Connor aka Somadrone has spent the last 12 years recording and touring Ireland, Europe and America with Irish acts Redneck Manifesto, Connect Four Orchestra, Jape, Goodtime John, David Kitt and Si Schroeder.  Releases over that period include the ' "Lets Depart" EP (1999) on Mango Music, followed by ' "Fuzzing Away to a Whisper" (2005) and "Of Pattern and Purpose" (2007), both released on Trust Me I'm A Thief Records.
Somadrone's third LP '"Depth of Field" is currently in production, and features members of New York's Bang On a Can Ensemble and Phillip Glass Ensemble. Meanwhile, other recent projects include a residency at Stockholm's EMS Studios (Institute for Electro Acoustic Music).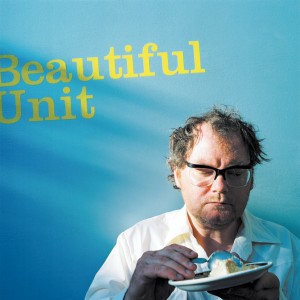 Beautiful Unit
Beautiful Unit explores the sonic possibilities of real time sound manipulation using 8-bit sampling, repetitive grooves and live music. The audio performance is directly related to the visual component created by Hector Castelles.
Every space is different, says co-founder Brian Mooney, from playing in the back of a van in car parks to disused shops, living rooms to barns, this event could take place anywhere' ¶ The idea is to break down the barrier between performer and spectator' ¶ to challenge the perception that artists are somehow on a ' higher platform'  to the audience' ¶ We' re getting rid of the stage' .
' New Sounds, Different Spaces'  has been devised specifically for a once off tour of Ireland in October 2009. Beautiful Unit is grateful for the support of the Music Network and the Arts Council of Ireland.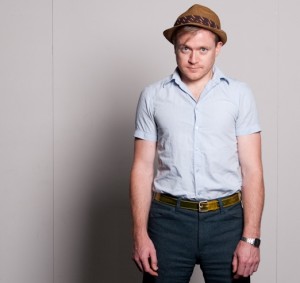 Neosupervital
The nom-de-pop of Dublin-based multi-instrumentalist Tim O'Donovan, the current incarnation of Neosupervital features Tim on a solo tip, with guitar, synthesizer and vocals. This set promises to draw from his forthcoming album 'Proceeds'', and with Tim citing acts such as Faith No More, The Cars, Led Zeppelin, Chic, Girls Aloud and Boards of Canada as influences, one thing can be said for certain: crowd participation will be actively encouraged.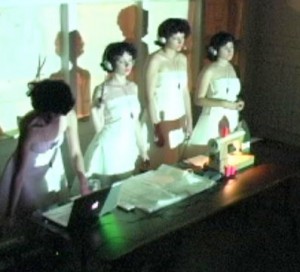 Polly Fibre
Since emerging in 2005, Polly Fibre has performed in and out of clubs, galleries and festivals in Berlin, New York, and Kaunas, Lithuania, as well as in the UK and Ireland. Promising to' "probe the digital landscape with crudely amplified industrial tools", Polly Fibre aim to seduce through noise, revealing a primordial impulse at provocative odds with the sophisticated digital language being deployed.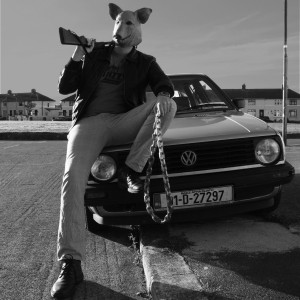 Sarsparilla      
Sarsparilla describes himself as 'raised in a small synth community in the green mountains of Wicklow'. Finding small town ways oppressive, he formed an escape plan worthy of his chief musical inspiration, John Carpenter.
Posted: September 8th, 2009 under Uncategorized.
Comments: none