DEAF STARTS TODAY!
DEAF is back for the 7th year with over 50 events across Dublin city centre, in over 30 venues & only 4 days to squeeze it all in! Here's a quick check of things to do today:
The opening night sees the truly legendary Nurse With Wound in Andrews Lane tonight, doors 7.30pm,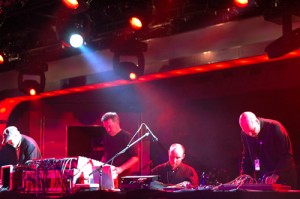 for their debut performance with support from Sunn O)))'s Stephen O'Malley. Tickets from www.tickets.ie or at the door this evening.
..
.
.
While a little earlier the music documentary "Wild Combination – A Portrait of Arthur Russell" will be screened upstairs in 4 Dame Lane at 7pm & only 5euro. Arthur Russell was a classically trained cellist who ended up losing himself in the rhythms and polymorphous sexuality of 1970s New York disco culture.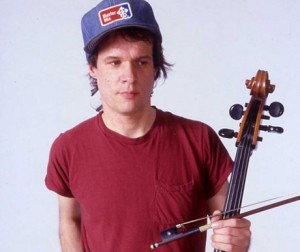 His list of collaborators stretched from celebrated beat poet Allen Ginsberg to minimalist composer Philip Glass, with names like David Byrne (Talking Heads), Wave Music founder Francois K and legendary Studio 54/Gallery DJ Nicky Siano dotted in-between. Tragically, Arthur died from AIDS related complications in 1992 before the recent resurgence of interest in his work. Wild Combination explores the compelling cultural history of New York in the 1970s and '80s, the experience of being gay and confronting AIDS, and the cathartic process of making art and pursuing popular success at a time when those goals were mutually attainable.
If you fancy heading to Sweettalk you will find Steinski & Maser discussing their work. And later, there are plenty of club events from 11pm; after Nurse you can stay on for Mad EP & Ebola plus Ultradyne will be live at the The Underground. And if you fancy checking out some homegrown acts, the Bar Weekenders kick off tonight also from 5pm with plenty of free dj sets & live acts in Southwilliam Bar, Globe Bar, Solas, Bia Bar, The Bernard Shaw & Anseo.
All the gallery shows begin today around the city so make sure to pop into the Thisisnotashop, the Joinery, the Joy, Sebastian Guinness Gallery, Pallas Contemporary Projects or the Gallery of Photography for some wonderful sound & visual exhibits.
MAP - click on our map below for directions to all the venues around the city.
QUERIES - don't hesitate to email us if you have any.
LISTINGS & EVENT INFO - click into the listings page & all info on the live music, clubs, films, galleries & bars are broken down for you, click on the individual event & it will display more detailed info.
Posted: October 23rd, 2008 under Uncategorized.
Comments: none