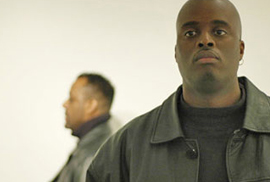 DEAF CLOSING PARTY MORE INFO HERE
N.O.S-NothingOrdinarySir.com, D1 Recordings & Wayward Distractions present:
Aux 88 (Live, Mad Scientist Tour 2009, USA),
Mark Broom (D1, UK)
Jerome Hill (DON'T, UK)
Rob Hall (SKAM, UK)
Educution (Live, D1, Irl)
Paudi Ahern (Test, Irl)
Dan Mc Elligott (Electric City, Irl)
@The Good Bits, Store Street, Dublin 1 (formerly Radio City/Cavern)
Venue is under new management- new lights, new sound, new decor – new buzz!
€15 Advance Tickets + bk fee @ WWW.EVENTELEPHANT.COM/NOS and WWW.TICKETS.IE
€15 fancy dress
€17 on the door
The closing party sells out every year – buy your tickets online to save money and guarantee entry.
More info @ www.NothingOrdinarySir.com/ www.deafireland.com
Email: andy@NothingOrdinarySir.com
Tel: 086 8210 265
Detroit electro pioneers Aux 88 bring the curtain down on DEAF 2009, performing live as part of their 'Mad Scientist Tour', dropping old and future electro classics from their esteemed catalogue.  AUX 88, Tom Tom (Tommy Hamilton) and Keith Tucker (DJ K1) were originally formed as "RX-7″ in 1985. The group also formed another project known as Sight Beyond Sight, before forming AUX 88 in 1993. In 1995, Tucker went solo and Hamilton continued as Aux 88 together with dancer William "BJ" Smith. After Smith left in 1988, Aux 88 became Hamilton's solo project. Tucker later rejoined the band.
Aux 88 have released a string of singles, primarily on Direct Beat Records. Their debut album 'Is It Man or Machine?' came out in 1996, followed by Hamilton's solo project Xeo-Genetic (1998) which won for Detroit Music Awards for Best Artist and Best Recording. In 1999 Aux 8 released a CD in the Electro Boogie series of mixed albums. In 2005 Aux 88 released their self-titled third album Aux 88.
Aux 88 have also released music under the aliases Aux Men and Alien FM.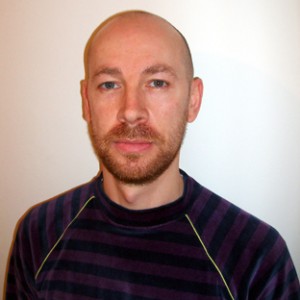 Mark Broom
Also performing is acid house veteran Mark Broom, a pivotal figure in the development of house and techno in the UK since its inception, as his releases on a diverse range of releases attest, including Mo' Wax, D1, 20/20 Vision, Pure Plastic and many more. Further support comes from Educution, whose string of funk-inspired EPs on D1has been hailed as some of the most unique techno/house material of recent years.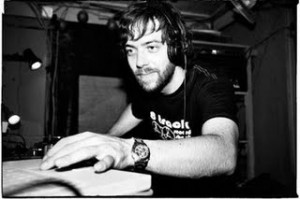 Rob Hall
Rob began his career at techno night Megatripolis held weekly at the legendary London venue 'Heaven'. His first of many appearances there was with Autechre in the summer of 1992.  Since then Rob has played both ends of the spectrum in the UK, from small crowds in intimate venues to huge numbers at clubs and festivals across the world. Rob has also contributed to the Gescom project; a collective that includes a diverse range of producers that formed the backbone of the highly revered and respected Skam Recordings, the label where Rob has worked as part of a small but dedicated team. Recently Rob has become a regular fixture at Berghain in Berlin, currently regarded as one of the best techno clubs in the world. It is a testament to his belief, passion and uncompromising stance that he is now established here; and his peers would probably suggest "it's about time".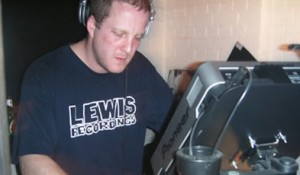 Jerome Hill
Jerome Hill started DJing in 1990 and since his first residency on the infamous '90s soundsystem 'JIBA', playing illegal warehouse parties across London and the UK he has bought his own unique take on electronic dance music to world renowned hotspots including Tresor (Berlin), House of God (Birmingham), Eurobeat 2000 (London), Circuito (Sao Paulo) and Glade Festival (UK); is resident at UglyFunk and BLOC Weekend and co runs 'Swerved' in London. Jerome has played tiny sweatboxes and massive clubs and festivals all around the world from Japan to Venezuala, Poland to Malta with a special love for Brasil where he played in over 40 towns and cities including to 20,000 people at the 2004 A.M.E. parade in Sao Paulo.For seven years ending in 2004 he managed Camden Town's 'Dragon Disks'and 'Trackheads' record shops, punting out all manor of weird and wonderful music to London and it's visitors. His label "Don't" has been releasing maverick technoid music since 2000 and shows no sign of slowing down. His productions can be found on many other labels. His eclecticity and genuine love of music enables him to spin virtually any style with integrity… from thundering techno and old skool, right through to low slung funk, dancehall and party hiphop…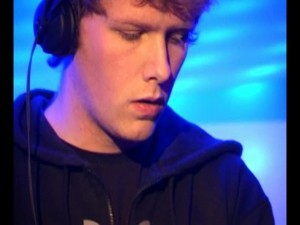 Paudi Ahern
Posted: September 2nd, 2009 under Uncategorized.
Comments: none