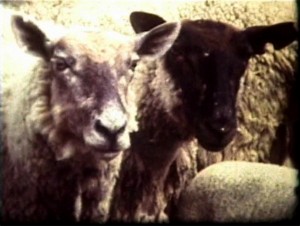 Solus Anthologies Part 1: Irish & international shorts
Solus is an independent film collective established with the dual aim of showing Irish short and avant-garde films abroad, and international short and avant-garde films in Ireland. Since 2005, Solus have built two main programmes of work; the first has enjoyed international screenings at St. Petersburg Contemporary Arts Centre, the University of the West Indies, the Jonas Mekas Centre in Vilnius, and at South Valley University in Luxor, Egypt. The second programme was premiered in Anthology Film Archives in New York in late 2008, and will be travelling around North Africa and the Middle East later this year.
The DEAF Film Programmes 'Solus: Anthologies Part 1 & 2′ comprise the Irish premieres of these collections.
TITLES
Spléachadh ( Dublin )
James Kelly, video, colour, 1 min.
We Still Got It
Johnny Kelly, video, Colour, 4 mins
Empire 2
Dónal Ó'Céilleachair, video, colour, 4 mins
Circus
Moira Tierney / Dalius Naujokaitis, super8mm / video, 3 mins
Imitation of South
Stom Sogo, super8mm, B&W, 16 mins
Wallets Full Of Blood: Zombie Banker Blues
Aaronrip, video, B&W, 19 mins

Wallets Full of Blood: Zombie Banker Blues from aaronrip on Vimeo.
Untitled No.1
Masha Godovannaya, super8mm/DV, B&W, 4 mins
The Glacier
Alan Lambert & the Kratkofil Workshop, video, Colour, 12 mins
Phantom
Ronan Coyle, video, colour, 4 mins
Beasts of the Free Enterprise Zone
Dennis Kenny, video, colour, 2 mins

Spléachadh ( Cork )
James Kelly, video, colour, 1 min
ADDITIONAL TITLES COMING SOON
Posted: September 1st, 2009 under Uncategorized.
Comments: none