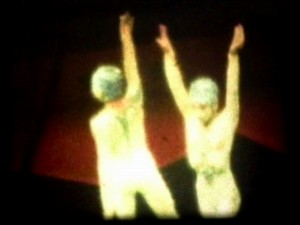 Solus Anthologies Part 2: Irish & international shorts ( contd. )
Joy Gallery, 2 Rutland Place, Parnell Street East, Dublin 1
2-4pm     FREE
NOTE: CHANGE OF PROGRAMME:
Unfortunately last Saturday's screening of Middle Eastern experimental films in the Joy Gallery was missed by several people because of a typo in the address – please note the correct address for The Joy Gallery is;
Joy Gallery, 2 Rutland Place, Dublin 1 ( opposite the Gate theatre )
Some of the films from the original programme will be repeated in the Solus Anthologies 2 this coming Saturday 31st
Solus is an independent film collective established with the dual aim of showing Irish short and avant-garde films abroad, and international short and avant-garde films in Ireland. Since 2005, Solus have built two main programmes of work; the first has enjoyed international screenings at St. Petersburg Contemporary Arts Centre, the University of the West Indies, the Jonas Mekas Centre in Vilnius, and at South Valley University in Luxor, Egypt. The second programme was premiered in Anthology Film Archives in New York in late 2008, and will be travelling around North Africa and the Middle East later this year.
The DEAF Film Programmes 'Solus: Anthologies Part 1 & 2′ comprise the Irish premieres of these collections.
TITLES
David Stalling and Anthony Kelly
Sounding Arrival, 6 mins
Asphalt, 3.5 mins
Reheat, 1 min
Treehouse, 4 mins
Different Shine, 4 mins
Sweetwater, 1 min
Ghost Signals, 14 mins
Collective & Friends 2008
Shelly
Johnny Kelly, 4 mins
Medicine Man
Mary Sue Connolly, 5 mins
Transit
Taysir Batniji, 6 mins
Ar Eiti
James Kelly, 4 mins
American Dreams No. 4
Moira Tierney, 8 mins
Allahu Akbar
Usama Alshaibi, 5.5 mins
Peidhleacán Solais
Donal O'Ceilleachair, 5 mins

La Dream Team / Coupe Decale
Atelier Cinematographie film flamme / Polygone Etoile, 3 mins

American Dreams No. 3
Moira Tierney, 5 mins
3 Holes
Zoe Greenberg, 3 mins
3 Blankets
Alan Lambert / Zoe Greenberg, 3 mins
Asphalt
Anthony Kelly & David Stalling, 4.5 mins
ADDITIONAL TITLES COMING SOON
Posted: September 1st, 2009 under Uncategorized.
Comments: none