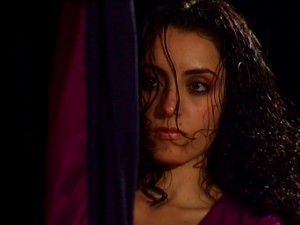 Egyptian/Middle Eastern Documentary Shorts – Part 2; Narrative.
Speaker / Curator: Sherif Awad, Film Critic for Egypt Today Magazine.
The Odessa Club, Dame Court, Dublin 2
FREE 6pm -8pm
Recent documentaries and narrative shorts from Egypt, Syria and Lebanon. The selection on offer here includes work by filmmakers Dina Gamal, Mohamed Hamad, Karim Fanous, Shady Ishak and Mounira El-Solh. This DEAF Film Programme is stop 5 on the 'Solus Irish/Arabian Avant-Garde Film Tour'
Born in Cairo, Sherif Awad is a film/video curator who has worked in Egypt's most prestigious film festivals (Cairo, Alexandria, Ismailia and Sharm) as a member of the selection committee, and as communications attaché and press editor. Awad is currently the Film/Art editor for Egypt Today Magazine, the leading English monthly magazine in Egypt. He also produces for film/art TV shows on satellite channels broadcasting in the pan-Arab area.
TITLES
The Body / By Dina Gamal / Short Documentary / 14 min / Egypt
Call Center / By Mohamed Hamad / Short Documentary / 18 min / Egypt
Clean Hands / By Karim Fanous / Short Narrative / 25 min / Egypt
Why? / By Shady Ishak / Short Narrative / 21 min / Egypt
The Sea is Stereo / By Mounira El-Solh / Short Documentary / 13 min / Lebanon
TOTAL DURATION: 91 minutes
THIS PROGRAMME IS SUPPORTED BY
ROYAL MARINE HOTEL, DUN LAOGHAIRE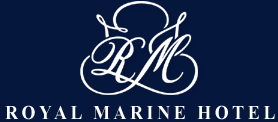 Located in Dun Laoghaire, a short distance from Dublin City Centre, overlooking the stunning South East coast, the luxury 4 star Royal Marine Hotel in Dun Laoghaire offers a mix of elegance and style that will have you return many times. One of the best located Dublin hotels, whether your visit is for a Dublin City Break, a Dublin Conference or even a relaxing spa treatment, we have the hotel services to accommodate your needs.
Royal Marine Hotel, Marine Road, Dun Laoghaire, Dublin, Ireland
Phone: 00353 (0) 1 230 0030
E-mail: sales@royalmarine.ie
Website: http://www.royalmarine.ie
Posted: September 9th, 2009 under Uncategorized.
Comments: none