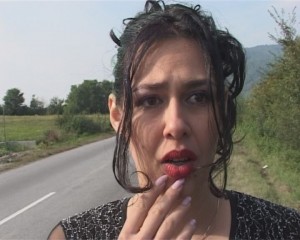 Contemporary Music Centre, 19 Fishamble Street, Temple Bar, Dublin 8
Friday 23rd
FREE 6pm -7pm
PLEASE NOTE THAT THE SEATING CAPACITY FOR THIS EVENT IS 30 – So please come early as a first come first served policy has to be adhered to.

The Balkans is a region of many contrasts, and such is the selection of short animated and experimental films compiled for DEAF. From technical and intellectual sophistication of much-lauded 'Phantasmagorie 2008′, through simplicity and inventiveness of 'Mobile Phone Mania', to raw emotion of 'Situationist' and clear political statements of 'Tolerantia' and 'Endemic Garden, the Balkan shorts film-makers convey the character of this beautiful and troubled part of Europe.
The films in selection have been chosen from three festivals: International Festival of Short and Documentary Film in Belgrade (Serbia), International Short Film Festival Kratkofil in Banja Luka (Bosnia and Herzegovina) and 25FPS Experimental Film Festival in Zagreb (Croatia).
Vladan Petkovic is a Belgrade-based independent journalist, film critic, festival programmer and producer. Since 2001, he has been covering former Yugoslavia for Screen International, and since 2007 Croatia and Slovenia for Cineuropa. He is currently the programmer for International Short Film Festival Kratkofil in Banja Luka.
Titles:
Fantasmagorie 2008,
Rastko Ciric, Serbia 2008, 8 min, 35mm, animated
Tolerantia,
Ivan Ramadan, BiH 2008, 6 min, 35 mm- animated
Situationist (Situacionista),
Igor Bosnjak, BiH 2008, 11 min, DVCam, experimental
Endemic Garden (Krajski vrt),
Bojan Stevanic, BiH 2007, 4 min, 35 mm- animated
Mobile Phone Mania (Mobitel Mania),
Darko Vidackovic, Croatia 2008, 5′, Beta SP – animated
The Glacier
Kratkofil improvised film workshop, with Alan Lambert – 2008, 12 min
Programme Duration: 50 mins approx.
THE CONTEMPORARY MUSIC CENTRE
The Contemporary Music Centre is Ireland's national archive and resource centre for new music, supporting the work of composers throughout the Republic and Northern Ireland.
The Centre is used, nationally and internationally, by performers, composers, promoters and members of the public interested in finding out more about music in Ireland. Its library and sound archive, open to the public free of charge, contain the only comprehensive collection in existence of music by Irish composers. Extensive reference and advice services are available and the Centre's web site provides access to CMC's resources for those who cannot visit in person.
The Contemporary Music Centre engages in an ongoing programme of development work to promote new Irish music at home and abroad, and is a member of the International Association of Music Information Centres (IAMIC).
Posted: September 4th, 2009 under Uncategorized.
Comments: none