TONIGHT !! Crash Ensemble present 'Minimal' works by Steve Reich & Philip Glass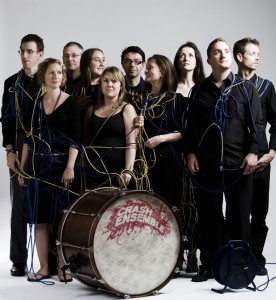 Crash Ensemble present 'Minimal' MORE INFO HERE
Performing works by Steve Reich & Philip Glass, plus screening Philip Glass's 'Koyaanisqatsi: Life out of Balance' directed by Godfrey Reggio
Smock Alley Theatre, 8 Exchange St Lower, Temple Bar, Dublin 8
(Formerly known as SS Michael And John. The entrance is located on Lower Exchange Street -just off Parliament Street).
7.30pm €15 / 10
This concert aims to bring together both the long term fans and the newly-initiated for a celebration of the pioneering work of two of minimalism's greatest composers: Steve Reich and Philip Glass. Their pioneering influence extends through the music of The Velvet Underground, Pink Floyd, Brian Eno, Glenn Branca, Sonic Youth, Mogwai, Claude Young, Kraftwerk, Tangerine Dream, Orbital and Aphex Twin – amongst countless others.
Attendees at the concert are encouraged to circulate in the space, seating themselves at the various stages around the room to experience small ensemble and solo performances of seminal Reich works.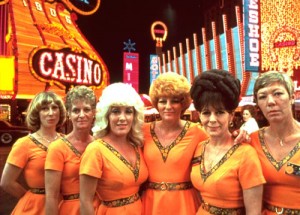 The second half of the concert will consist of a screening of Philip Glass's 'Koyaanisqatsi: Life out of Balance'. Directed by Godfrey Reggio, with cinematography by Ron Frike, this film was premiered in Radio City Music Hall in October 1982, but was out of print for most of the ''90s due to copyright issues. Crash Ensemble are delighted to offer this film to a Dublin audience once more. Concert held in association with Lyric FM and the CMC
Crash Ensemble
Since its first sold-out concert in Dublin in autumn 1997, Crash Ensemble has attracted enthusiastic audiences for its experimental blend of music, video and electronics. The group is interdisciplinary in outlook, and considers its sound engineers, technicians and video makers as much a part of the enterprise as the musicians.
Crash Ensemble has worked with many noted names in world contemporary music (including Terry Riley, Gerald Barry, Steve Reich, Kevin Volans, Gavin Bryars, David Lang and Louis Andreissen), and has travelled around the world promoting Irish new music. 2008 saw live performances in Ireland (Electric Picnic Рthe soundtrack to Gerard Stembridges feature film 'Alarm'), Australia (Canberra International Music Festival), USA (Bang on a Can Marathon NYC) and Portugal (Musica Viva Lisbon).
2010 will see work with Grammy Award-winning Soprano Dawn Upshaw – who has commissioned Donnacha Dennehy to write a new work for the Crash Ensemble.
Other projects include a new opera by Dennehy (to be directed by Selina Cartmell), a new multimedia work by Daniel Figgis, collaborations with DEAF, Dublin Dance Festival and the RTE Living Music Festival, and an ambitious tour of the US in Spring 2010, to feature works by Riley, Lang and Dennehy with traditional Irish vocalist Iarla O'Lionard.
You can keep up to date with Crash Ensemble by joining their mailing list: http://www.crashensemble.com
Crash Ensemble is supported by the Arts Council
Posted: October 23rd, 2009 under Uncategorized.

Write a comment
You need to login to post comments!